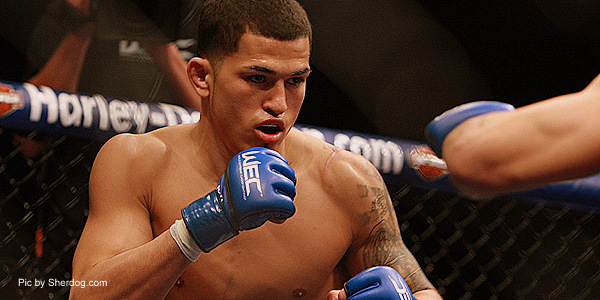 Duke Roufus/Anthony Pettis own the Showtime Sports Bar in Milwaukee, and now the man known as "Showtime" is now part-owner of the gym he helped put on the map. The 25-year-old UFC lightweight contender while also the last WEC lightweight champion has taken an ownership stake in Roufusport MMA Academy, as well as its associated fight promotion, North American Fighting Championships (NAFC).
He joins head coach Duke Roufus and general manager Scott Joffe as part of the ownership team, officials announced. Terms of the deal and the size of Pettis' ownership stake in the Milwaukee-based gym weren't disclosed.
"For me to become part owner of the gym that started my career in the UFC means the world to me," Pettis stated. "I get to give other fighters the opportunity that Duke's gym gave me. I'm sure there will be a lot of new responsibilities, but I've been running gyms since the age of 16, so it will be nothing new. I'm looking forward to new challenges."
In addition to the gym and NAFC duties, Pettis also will co-host "WI MMA Today," a new regional TV show focused on Wisconsin's fight scene.
Reported earlier this week, Pettis (2-1 UFC) has agreed to meet fellow contender Donald Cerrone (6-1 UFC) in January at UFC on FOX 6 in Chicago. Pettis has been sidelined since February after defeating Joe Lauzon by Ko in the first round. Cerrone and his camp have made accusations of Pettis ducking him, but now it looks like "Showtime" has just been getting his business on, first with scheduling the fight and now the deal with Roufusport.