I came across this story recently thanks to a re-tweet from BJJ legend Renzo Gracie, and whilst the story is a couple of week's old now, I still feel the message is worth sharing:
British newspaper, The Telegraph, reported that a woman from Cheltenham, England, successfully defended herself from being raped by 39 year old Englishman Mark Willis by applying a triangle choke that she learned in a MMA class.
DNA from Willis's hands was found in the crotch of the woman's shorts. Willis admitted assaulting the woman causing actual bodily harm but denied any sexual assault attempt, claiming that he had confronted the woman because he saw her take a photo of him on her mobile phone when he was urinating in a driveway.  The court heard that Willis threw her on the ground and proceeded to attack her.
The woman told the jury that Willis got on top of her and told her: "Be quiet and do as I tell you and you won't get hurt."  She said; "I swore at him. I think I said something like 'go f*** yourself.' He hit me again in the face. He was grabbing at my clothing."
The woman initially tried to apply an armlock, which could have broken his arm or certainly caused him a lot of pain.  "I was not able to do that. I think he figured out what I was trying to do because he managed to wriggle free and he hit me again repeatedly in the face. I was stunned for a moment. Again I could feel him grabbing between my legs and pulling at my clothes. My legs were still free so I lifted my left leg up onto his shoulder and around the back of his neck. I crossed my right leg over and squeezed together as hard as I could. He seemed to struggle for air, which was the point. He lifted his right hand and literally pounded as hard as he could on the side of my face. I closed my eyes and held it for as long as I could hoping he would pass out in a few seconds. Then I felt his body go limp. I thought he had lost consciousness or run out of air. I flipped him off, rolled over and crawled through the bushes to the door of the house. I could hear footsteps as he ran away and then a car starting."
The jury convicted Willis of sexual assault with the date of his sentencing still to be set.
Renzo Gracie once said "BJJ, never leave home without it" and this story truly drives home how valuable that message is.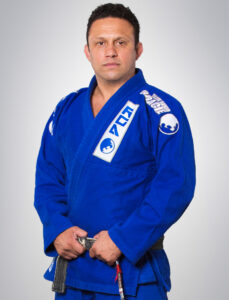 I would urge anyone reading this story to consider taking some self defence classes, like this woman from England did.
@heffiejr