In two weeks two men who were planning on fighting Jon Jones for the light heavy weight belt now find themselves facing each other with the opportunity to earn number one contendership and a shot at the champ according to the Dana White through sources at MMAfighting.com.
Dan Henderson was scheduled to fight Jones at UFC 151 and became injured while Lyoto Machida won the opportunity to face Jones after Hendo at UFC on FOX 4 where he defeated Ryan Bader.
Interestingly enough, he was given the opportunity to fight Jones early, after Hendo pulled out due to injury, only to turn that fight down. He claimed the amount of time before the fight did not allow him enough time to train before challenging the champ to win back his belt.
Now with Vitor Belfort stepping in to fight Jones at the newly scheduled main even bout at UFC 152, both former champions and current top contenders are apparently going to fight for the title they either have held or fought for in the past.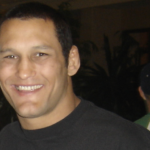 Dan Henderson came in to the UFC while simultaneously holding on to both the middle and light heavy weight Pride belts. First challenging light heavy weight champion Rampage Jackson at UFC 75 and then middle weight champ Anderson Silva at UFC 82. Unfortunately for Hendo, he lost both title bouts, ultimately failing to unify either belt in his favor.
Since then he has only lost one fight in his last eight appearances in the mixed martial arts world, even capturing and defending the Strikeforce light heavy weight title.
Lyoto Machida had an interesting path as well. He climbed the ranks rapidly as an undefeated prospect in the UFC. No one could figure out his fighting style since karate was considered a defunct myth in the new landscape of MMA. At the time he was the least hit UFC fighter according to fightmetric.com. Knocking out Thiago Silva who was also undefeated at the time and then the current champ Rashad Evans, the skies seemed the limit for the Machida Karate protégé.
In his first title defense he won a close and very controversial decision to Maricio "Shogun" Rua. Rua threw a staggering amount of unchecked leg kicks on the champ for five rounds yet walked away with what many felt was an unfair decision loss. In that single fight, Shogun had landed more strikes than any other opponent had against Machida if you added them all together since he began his UFC career.
Almost immediately after the fight, Dana White and the UFC scheduled an immediate rematch. Shogun was able to knock Machida out in the first round and avenge the loss. But he wouldn't remain the champ for long. Jon Jones rocketed to the top, ironically much like Shogun did in his days in Pride Fighting Championships and Machida in the UFC before him. In a lopsided battle, Jones took the belt from Shogun by way of knockout in the third round at UFC 128.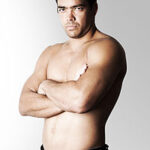 Machida then fought Rampage and lost a close decision. Rampage was given the next shot at the champ for his win and lost as well against Jones. Machida, however, earned another crack at the title when he beat Randy "The Natural" Couture with a stunning up kick that sent Couture in to retirement with one less front tooth for his troubles.
At UFC 140 Lyoto Machida did what no one had done before to the young champ. He stole a single round yet was subsequently choked out in the second, where he was unceremoniously dropped on to the canvas in an unconscious heap by Jones. Since then Machida has changed his training regimen and improved his fighting abilities according to his personal assessments shared with the media.
In his next fight he caught Ryan Bader coming in with a brilliant and well-timed shot that earned him the number one contendership and a shot at the champ. So here we are after a tumultuous couple of years in the light heavy weight division with a true title elimination bout that will decide who rightly deserves a shot at Jonny "Bones" Jones.
Nothing is set in stone and neither fighters have commented on the news of their probable future fight yet sources at MMAFighting.com and the UFC seem confident the fight will be next to determine who faces Jones for the coveted light heavy weight strap of gold.
By Gabe Keith ~ Senior Writer
Follow the FREAK on Facebook!