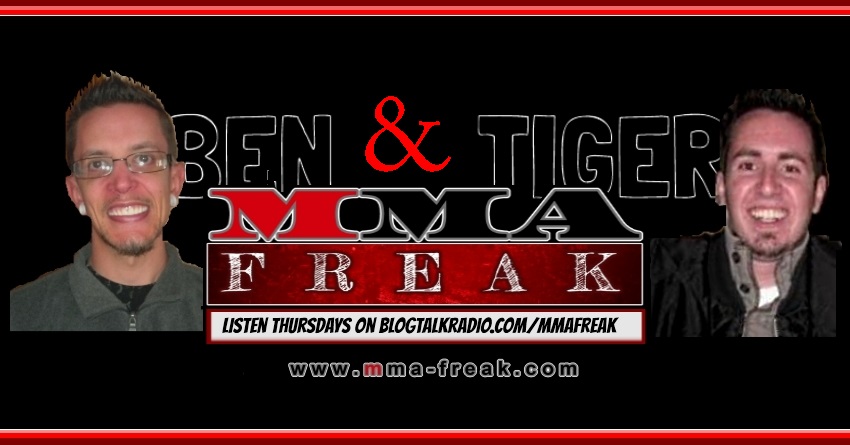 Welcome back fans! It make your momma's proud time once again. Myself and my badass co-host Tiger Taylor have an awesome show planned for you guys tomorrow. 7pm ET/4pm PT.
UFC on FX 8 Preview:
MAIN CARD (FX, 9 p.m. ET)
Vitor Belfort vs. Luke Rockhold
Chris Camozzi vs. Ronaldo Souza
Rafael dos Anjos vs. Evan Dunham
Rafael Natal vs. Joao Zeferino
PRELIMINARY CARD (FUEL TV, 6 p.m. ET)
Hacran Dias vs. Nik Lentz
Mike Rio vs. Francisco Trinaldo
John Cholish vs. Gleison Tibau
Michel Prazeres vs. Paulo Thiago
Yuri Alcantara vs. Iliarde Santos
Roger Hollett vs. Fabio Maldonado
PRELIMINARY CARD (Facebook, 4:30 p.m. ET)
Azamat Gashimov vs. John Lineker
Chris Cariaso vs. Jussier Formiga
Jeremy Larsen vs. Lucas Martins
Tiger's Uncaged: See what my awesome co-host has in store this week!
Also on the show we will be talking to MFC's first bantamweight winner from this past weekend, Tucson's own Anthony Birchak.
Don't miss out on another great show.