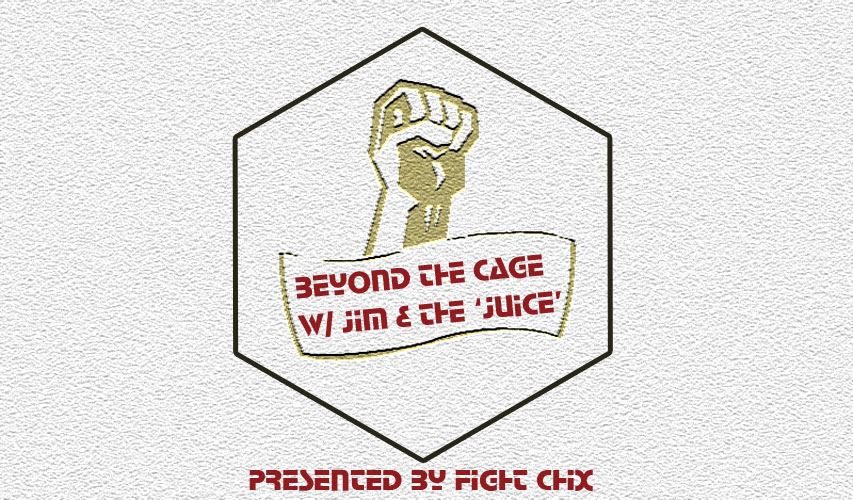 Beyond the Cage is back with a jam packed five round show. This week on Beyond the Cage, Jim & The 'Juice' dive into the top headlines from this past week in MMA including Cat Zingano's return, Best of WEC TV series and recap episodes 7 & 8 of TUF Nations. All of this is featured inside of Round 1.
They also talk Bellator 111 with Chuck Grace of MMAInsider.Net with a full recap of the event for Round 2. In Round 3, they preview the main card for Bellator 112 in which the 'Juice,' will be covering live and in person this Friday.
For Round 4, hear how Jim and the 'Juice' did with their picks last week as they breakdown the main card card from UFC Fight Night 37 last weekend. In the fifth and final round of the show, the guys preview the main card fights for UFC 171 this Saturday in Dallas.
Find out who Jim and the 'Juice' pick to be the new UFC Welterweight champ along with the winners of the other four main card fights on UFC 171 to end the show. Please listen below and enjoy!
~ About Beyond the Cage ~
Beyond the Cage is a weekly podcast hosted by Jim Gramm and Dave Sadler, which has been active covering the sport of MMA since 2012. As for the host Jim Gramm, he has been covering MMA since 2008 and in that time he has been to UFC, Strikeforce, WEC, Bellator & XFC events as a media member.
He has also interviewed many notable fighters such as Gray Maynard, Travis Browne, Donald Cerrone, Daron Cruickshank, Brian Ebersole, Mike Easton, Jessica Eye and most recently Josh Barnett.
For more Beyond the Cage, please like the show on Facebook (https://www.facebook.com/BeyondTheCagePodcast)