This year was a huge changing of the guard for certain fighters under the UFC banner. We watched Rory MacDonald lose his momentum, and we saw Robbie Lawler rise out of the ashes and become reborn. We all witnessed GSP mentally break down and vacate his UFC welterweight championship. The biggest shocker this year was not only when Chris Weidman dethroned the best fighter in all mma, but when he gave him his rematch and broke his shin.
We all can agree 2013 was not the year for Anderson Silva. His age seems to be getting the better of him, but we all know he isn't going to retire like he probably should. He seems to be recovering well and is expected to fight again in 2014. The big question is, who should he fight, and what does he really have left to prove?
Anderson Silva will go down as one of the best fighters in all mma, and his UFC middleweight title streaks are legendary. Will Weidman ever surpass "The Spider?" Only time will tell. The one thing we can probably count on, is that we will more than likely never see Anderson Silva vs. Chris Weidman III. There are plenty of options out there for Silva, and I guarantee you he isn't done fighting. He is a very proud fighter and still has something to prove. What's the best option for Silva upon his return?
Will "The Spider" return for another title run at 185lb's?
I think we can all agree that Silva's run at middleweight is over. He has nothing else to prove besides beating Weidman, which it seems he can't accomplish. The talent at 185 lbs. is slowly passing him by. Guys like Lyoto Machida, Jacare Souza and even the TRT reborn Vitor Belfort are the new top guys at middleweight.
Silva would have to defeat a couple of them to even be considered as the new number one contender. His middleweight days seem to be over. He still might go down as the UFC's best middleweight, but I don't ever see him getting another shot at the gold or returning to 185 lbs.
Roy Jones Jr. VS Anderson Silva in boxing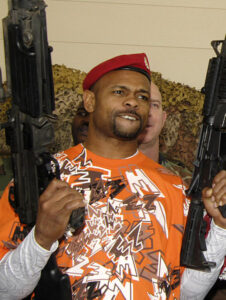 As much as this fight has been talked about, do we really want to see this? Roy Jones Jr. in his prime was a nasty striker with crazy speed. Now a days, he seems to be "punched out." He isn't the same fighter, and neither is Silva. In boxing you need to be fast on your feet.
How would this effect Silva after having leg surgery? Plus not too mention after Silva's loss to Weidman, Jones Jr. immediately had a back up plan to challenge Nick Diaz to a boxing match. Diaz will more than likely not accept the challenge, but it seems that Jones Jr. is done with the idea of boxing Silva as well.
GSP vs. Anderson Silva "The super fight"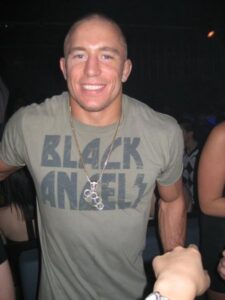 I bet Dana White regrets not doing this fight when they should have, but it's not like he didn't try. Now, it seems to be the only thing people are talking about. I agree this fight makes sense now for both fighters, to a certain extent at least. If you remember, GSP was always avoiding this fight due to the apparent weight discrepancy between the two, and now he can return at whatever weight-class he wants.
This fight makes sense for Silva, but GSP doesn't necessary need this fight. Silva is coming off back-to-back losses to the same fighter, while GSP never technically lost his title. We can all agree that both fighters will more than likely make UFC returns. Neither man really needs the money, so setting up this potential "dream" fight only makes sense for one party.
This is Silva's only real option, and it really isn't a good one. Weidman out wrestled Silva in both meetings. GSP's wrestling and kickboxing are no joke. GSP would more than likely attack the injured leg with brutal kicks and out wrestle Silva. The fight would probably be another GSP lay and pray bore fest. Silva in no way will return to the UFC and receive an immediate title shot, but GSP might. He never lost the title unlike Silva.
Silva lost his title and got an immediate rematch, so why wouldn't a guy who vacated his title get a title shot upon his return? Dana White and company will do what they can to make the Silva/GSP fight happen before it becomes irrelevant, but I just don't see why GSP would accept this knowing he can return as the number one contender at welterweight.
Should Anderson Silva retire?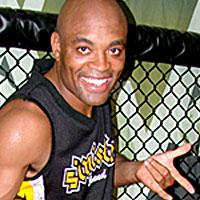 I hate to be a dream killer, but this should happen. We all know it won't, but it should. Silva is too proud and stubborn to end his career on a sad note and/or loss. A fighter only has his legacy to fall back on, and coming off back-to-back losses to the same fighter has to leave a sour taste in your mouth.
Even Silva's son wants his father to retire. He can still coach and be involved in mma, but he should hang it up. I think he has nothing left to prove. His skills and accomplishments will never be forgotten. The problem is, neither will his knock out loss and broken shin to Weidman. Silva won't retire in my opinion until he gets one more win. Will that ever happen though, that's the big question?
Anderson Silva's mixed martial arts records demands respect
Shooto

Shooto Middleweight Championship (One time)

Cage Rage Championships

Cage Rage Middleweight Championship (One time, Final)
Tied (Paul Daley) for most consecutive title defenses (3)
Tied (Paul Daley) for most successful title defenses (3)

Ultimate Fighting Championship

UFC Middleweight Championship (One time)
Unified UFC Middleweight and Pride FC Welterweight Championship
Fight of the Night (Three times)
Submission of the Night (Two times)
Most Knockout of the Night Awards in the UFC (Seven times)
Tied (Joe Lauzon) for all-time leader in Post-fight Bonus Awards (12)
Most consecutive title defenses (10)
Most successful title defenses (10)
Tied (Georges St-Pierre) for most wins in UFC title fights (11)
Most finishes in UFC title fights (9)
Most finishes in the UFC (14)
Most consecutive wins in the UFC (16)
Longest win streak in UFC history (16)
Highest significant strike accuracy in UFC (67.8%)
Most knockdowns landed in UFC History (17)
Tied (Chuck Liddell and Randy Couture) for third most wins in the UFC (16)
Longest UFC title reign (2457 days)
Cover Athlete for UFC Undisputed 3

World MMA Awards

2008 Fighter of the Year
2010 Fight of the Year vs. Chael Sonnen on August 7
2011 Knockout of the Year vs. Vitor Belfort on February 5
Sports Illustrated (SI.com)
Spike Guys' Choice Awards
Sherdog

2009 Beatdown of the Year vs Forrest Griffin on August 8
2011 All-Violence 1st Team
MMA Live

2010 Fight of the Year vs Chael Sonnen on August 7
Inside MMA

2011 KO Kick of the Year Bazzie Award vs. Vitor Belfort on February 5
ESPN.com

2011 Knockout of the Year vs. Vitor Belfort on February 5
ESPY Award

Best Fighter nomination (2009, 2012)
Wrestling Observer Newsletter

Most Outstanding Fighter (2012)
MMA Most Valuable Fighter (2012