May 16, 1996, the iconic Japanese MMA promotion Pancrase holds Pancrase: Truth 5 in Tokyo, Japan. A company that held two events before UFC put on it's first.
Pancrase is known for its unique rule-set which includes only open palm strikes to the head, no punching, and doesn't allow soccer kicks or stomps to downed opponents. Non-title matches last one fifteen minute round and title matches one thirty minute round. Fighters have the option of escaping submissions by grabbing the ropes, much like in modern pro-wrestling; they're limited to four escapes per fight before forfeiting the match. Finally, in a dramatic difference from modern MMA rules, fighters knocked down would't be swarmed on by their opponents but instead had to respond to a ref's ten-count much like in boxing. A fighter who successfully made it back to their feet would be "lose" a point, of which they were allotted five. Lose all five points, and you lose the match.
Truth 5 is headlined by two icons of modern MMA, the undisputed King of Pancrase "El Guapo" Bas Rutten and Frank "The Legend" Shamrock.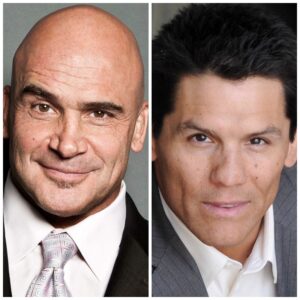 Two gentlemen who unequivocally should be in UFC's Hall of Fame yet have somehow eluded an honor reserved instead for the likes of Stephan Bonnar.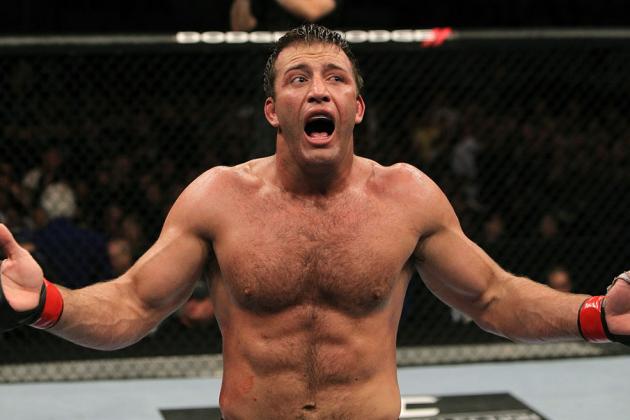 (Allow me to stress for a moment that Stephan Bonnar never fought a title bout in the UFC, not once, the fight with Forrest was fine but goodness me, having him in the HoF instead of these two makes me want to weep incessantly. I digress.)
A title match that was also a rubber match, Shamrock walked away from the first bout the victor by majority decision. Rutten won the second by split decision, unifying the King of Pancrase title with Shamrocks interim title. The men had two hotly contested matches in the bank and the third proved to be more frenetic then their first set of fights.
Shamrock, aggressive with his wrestling early, scores a take down within the first three minutes. Rutten, though, would be known for his relentless striking from his guard and makes sure Shamrock would pay for his take downs.
Rutten splatters Shamrock senseless with palm strikes to the head, staying busy while on his back. After a minute, the referee sees it fit the fighters return to their feet and the men meet in the center of the ring.
Shamrock hits the canvas, wilting and crumbling to the mat after being jack-hammered with a lethal body kick from Rutten.
He's up before the ten count but loses a point.
After the match is restarted Shamrock goes immediately for a take down but is met with half a dozen palm strikes before he charges Rutten through the ropes as both men tumble out of the ring.
Shamrock is visibly dazed as he re-enters the ring, his legs wobbling as he gets to his feet. Rutten continues to be one step ahead of Shamrock, whiffing a leg kick, spinning 360 degrees and catching Shamrock with a back hand that stops him in his tracks. Shamrock takes a moment to rub his eye and Rutten presses forward. Shamrock shoots for a take down but there's no heart in it. He looks exhausted and there's still over twenty minutes left in the round.
The referee asks the men to separate and checks a cut opened over Shamrock's left eye, allowing his corner to tend to the gash.
When the match restarts the two trade leg kicks and Shamrock is backed to the corner, seemingly loses his balance catching himself with the top rope, and is penalized another point for grabbing the ropes while standing. After an awkward backwards somersault by Shamrock and some more striking exchanges, Shamrock gets Rutten back to the mat and attempts a heel-hook. Not able to secure the submission, Shamrock is met with several palm strikes and then this happens..
Rutten loses a point for punching Shamrock but who could blame the Dutchman.
Some more skirmishing in the middle of the ring leads to Rutten maneuvering to a tightly gripped standing guillotine. Shamrock collapses to canvas after Rutten releases the choke and loses his third point. Points won't matter though, when Shamrock is asked to show his cut to the ring side physician, the doctor decides the fight can not go on. The referee rules the bout a TKO win for Bas Rutten.
Rutten celebrated his title defense in his signature style.
Another fight of note occurring at Truth 5 was Semmy Schilt's submission victory over Japanese fighter Manabu Yamada. Schilt, over a foot taller than Manabu, completely punished the Japanese martial artist from start to finish en route to a rear naked choke victory.
To this day Pancrase is recognized for helping cultivate world class talent during mixed martial arts early years. Rutten and Shamrock would both go on to claim UFC gold, neither ever actually losing their UFC titles in a bout as both men would eventually vacate their belts for different reasons.
At Pancrase: Truth 5, headlining talent in the prime of their fighting careers embodied the spirit of the Japanese promotion by putting on a heck of a show.
Today in MMA History is brought to you by Edson Valenzuela (his twitter) on behalf of MMA-Freak.com
Other MMA History posts can be found here, here, here, and here.