Can Robbie Lawler be the first to pull it off at UFC 171, because that's exactly what will happen if he defeats Johny Hendricks in the main event for the right to hold the title of UFC welterweight champion?
Hendricks is gonna win by knockout. Of course I echoed identical sentiments when Josh Koscheck and Rory MacDonald stepped in to the cage across from him and was wrong both times. I didn't start down this road just now to focus on Robbie Lawler alone. Don't forget Vitor Belfort is in relatively the same position at this moment. I just can't stop thinking about the old school fighters in the sport who either once held UFC gold or were top contenders in the sport at some point. I'm talking about pre-TUF reality show days.
If they are still fighting, ostensibly they are chasing the same goal, and like every active fighter in the world, want to be considered better than their peers by becoming the champion.  UFC 171 may be the closest someone from the legitimate old school era will come to holding a UFC belt again.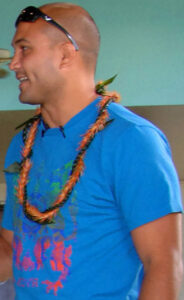 If you think the age of those who competed back in the 90's and early 2000's are officially over, take a quick tour of the official UFC roster at UFC.com and think again. Names like Frank Mir, Brandon Vera, Rich Franklin, Josh Barnett, Mark Hunt, Vitor Belfort, Robbie Lawler, and BJ Penn are still fighting in the UFC.
Nick Diaz is still out there as well, but whether he returns to fight or stays retired, he proved in his three recent fights in the UFC against the likes of BJ Penn, GSP, and Carlos Condit that he can hang with the best still.
Some of those who are down and out may come back as well. Look at Jens Pulver who never slowed down after leaving the UFC in 2007 and the horrible losing streak from then to 2011 he endured, and yet he's still active. That's gotta count for something. Or does it really?
Unfortunately it's not just age that is forcing fighters to fall flat in the cage. The sport is still in its infancy and as each generation of fighters moves further away from being experienced in one or two disciplines, each one will inexorably move closer to becoming the true embodiment of mixed martial artists.

Money plays probably the biggest role in moving the sport forward, believe it or not. As the sport progresses, incentive to begin the journey of becoming a professional mixed martial artist will become more attractive to better athletes.
Imagine if Ray Lewis's parents enrolled him in to an MMA gym as opposed to a football program when he was a kid? That's the future of MMA and also the death of the old school fighters.
Kids won't be able to adapt from college wrestlers in to proficient strikers able to hang with the best in the world in a matter of a couple years anymore. Aside from the occasional prodigy here and there, the sport will become a very elite ordeal sooner than later.
What we are probably seeing now in fighters like Vitor Belfort and Robbie Lawler is the last death rattle of a beast that out lived its prime. But can they still make an impact in 2014? That's what it comes down to right now, in this moment. The answer is no. They can't.
Belfort won't be able to defeat Chris Weidman even though he's deserving of a shot and Robbie Lawler can't and won't hang with Johny Hendricks this Saturday. The rest of the true old school fighters have seen their prime's come and go and won't be contenders going in to 2014.
I don't want to sound too harsh though. It's a massive accomplishment for these old school fighters who have proven themselves capable of challenging for belts this late in their game, regardless of the odds or the critics, but unfortunately they had their chances at becoming champions and whether they accomplished their goals or not, the sport has past them by and will continue putting champions and top contenders in to the history books as time goes on.