Christmas has once again come and gone and now we look forward to New Years. With UFC 168 coming up and projected to be the top selling UFC event of all time, I thought it'd be appropriate to look over the top 10 New Years events in MMA. This list is based on a combination of the live attendance at the event, significance of the event for MMA, and the quality of the match ups on the fight card:
~ 10 ~
Inoki Bom-Ba-Ye 2012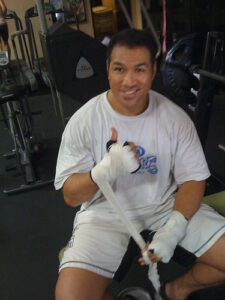 This event simply makes the list because it was the revival of the annual Inoki Bom-Ba-Ye events hosted by Japanese MMA legend Antonio Inoki for the first time in nine years. Like all Japanese New Years events it was held on New Years Eve of 2012.
The event didn't have a particularly high attendance at just under 9000 people watching live, however the fight was broadcast on Japanese network Fuji TV. As was traditional the fight card included a mix of kickboxing, pro wrestling and MMA matches with notable MMA fighters in the pro wrestling matches included Bob Sapp in a tag team match, Hiromi Amada and Ray Sefo as partners in a tag team match, and Kazuyuki Fujita and Naoya Ogawa against each other.
Notable fighters in MMA matches included Rolles Gracie, Ikuhisa Minowa, Satoshii Ishii defeating Tim Sylvia, and Mirko "Cro Cop" Filipovic making his MMA return against Shinichi Suzukawa.
~ 9 ~
UFC 92: The Ultimate 2008
Probably the second most successful UFC New Years event, UFC 92 was hosted at the MGM Grand Garden Arena on December 27, 2008. The event had an attendance of 14,103 (only 9,701 paid), a total gate of $3,468,440 and a PPV buy rate of 1,000,000 making the total revenue much greater. The under card had a decent amount of talent on it with Pat Barry taking out Dan Eversen with leg kicks, and fights featuring Ryo Chonan, Matt Hamill and Yushin Okami.
The main card in addition to title fights featured exciting fights with Cheick Kongo, CB Dollaway, and the rubber match between Quinton "Rampage" Jackson and Wanderlei "The Axe Murder" Silva. The co-main event was an Interim Heavyweight Championship bout between Frank Mir and Antonio Rodrigo Nogueira with Mir finishing Big Nog. The main event was the only title fight featuring two TUF winners to date with Rashad Evans taking the Light Heavyweight Championship from Forrest Griffin.
~ 8 ~
UFC 66: Liddell vs. Ortiz
This is arguably the UFC's most successful New Years show to date, taking place at the MGM Grand Garden Arena on December 30, 2006. The event still stands as the highest live gate for a MMA event in North America at $5,397,300 with an attendance of 13,761 (with 12,191 paid) and a PPV buy rate of 1,050,000 making it the highest PPV success at the time.
The under card had fights featuring Christian Wellisch, Yushin Okami, Gabriel Gonzaga, and Thiago Alves. The main card had fights featuring Michael Bisping, Andrei Arlovski, Chris Leben, and Keith Jardine's devastating knockout of Forrest Griffin. The main event saw Chuck Liddell TKO Tito Ortiz in a grudge match.
~ 7 ~
Inoki Bom-Ba-Ye 2003
Inoki Bom-Ba-Ye 2003 was the last event before the competing K-1 Dynamite and Pride Shockwave shows would take over. It took place December 31, 2003 at the Wing Stadium in Kobe, Japan and had an attendance of around 25,000. In addition parts of it were broadcast on Japanese network Nippon TV.
As usual the event had a mixture of kickboxing, pro wrestling and MMA matches with a pro wrestling match featuring Antonio Inoki and kickboxing matches with Michael McDonald knocking out Hiromi Amada and a victory for Stephan Leko. MMA matches included a fight with Lyoto Machida knocking out Rich Franklin, Josh Barnett submitting Semmy Schillt and matches featuring Alexander and Fedor Emelianenko, Kazuyuki Fujita, Din Thomas and Alistair Overeem.
~ 6 ~
Yarennoka!
While there were several co-promoted events that took place during New Years, this is only one of two on this list, having been done so between Fighting and Entertainment Group, M-1 Global, Deep and organized by former Pride FC executives. The event was held on December 31, 2007 at the Saitama Super Arena in Japan with an attendance of 27,128 and was featured on HDNet (now AXS TV).
All of the matches were in MMA and included fights where Fedor Emelianenko submitted Hong Man Choi, a no contest between Kazuo Misaki and Yoshihiro Akiyama and fights featuring Shinya Aoki, Hayato Sakurai, Gilbert Melendez, Murilo Bustamante, Tatsuya Kawajiri and Mike Russow. Significant notes on the event include the fact that it was meant as a farewell event to all the Pride fans after the promotion had been sold to Zuffa (parent company of the UFC) earlier in the year. The success of this event actually led FEG to form the promotion Dream.
~ 5 ~
Inoki Bom-Ba-Ye 2001
This was the first Inoki Bom-Ba-Ye event that featured legitimate matches as the 2000 event consisted of pro wrestling matches featuring MMA fighters. It was held on December 31, 2001 at the Saitama Super Arena broadcast on TBS with a live audience of around 35,000.
There was only one pro wrestling match with Antonio Inoki & The Great Sasuke defeating Giant Silva & Ikuto Hidaka. Due to a lack of judges, four matches were declared draws, one between Nobuhiko Takada and Mike Bernardo and two of them featuring Gary Goodridge and Sam Greco. Three other fights had Don Frye submitting Cyril Abidi and two others featuring Mirko Filipovic and Jerome Le Banner.
~ 4 ~
Inoki Bom-Ba-Ye 2002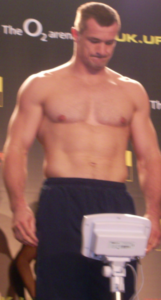 The 2002 show was probably the most successful with an attendance of 35,674 at the Saitama Super Arena. It was also the only show to feature no pro wrestling matches and was completely aired on TBS rather then partially being broadcast on Japanese PPV. The event featured two kickboxing matches, one with Mike Bernardo knocking out Gary Goodridge and another with Quinton "Rampage" Jackson defeating Cyril Abidi in a unanimous decision.
Notable MMA fighters included Jan Nortje, Daniel Gracie, and Hidehiko Yoshida. The two major match ups included Mirko Filipovic defeating Kazuyuki Fujita by unanimous decision and Bob Sapp mauling Yoshihiro Takayama.
~ 3 ~
Dynamite!! 2009
Arguably the most successful New Years show to date following the demise of Pride FC, Dynamite 2009 was a massive co-promotion between K-1, Dream and rival Sengoku Raiden Championship. The event took place at the Saitama Super Arena on December 31, 2009 with an audience of 45,606 and was broadcast on HDNet. There were a total of 18 matches in the event with six of those being K-1 matches mostly related to a one night tournament.
The remaining twelve fights were all in MMA with nine of them relating to the night's theme of Dream versus SRC, one match of which actually featured Dream Lightweight Champion Shinya Aoki defeating SRC Lightweight Champion Mizuto Hirota. Two of the other matches included Satoshi Ishii vs. Hidehiko Yoshida, and Ikuhisa Minowa vs. Rameau Thierry Sokoujou.
~ 2 ~
Pride Shockwave 2004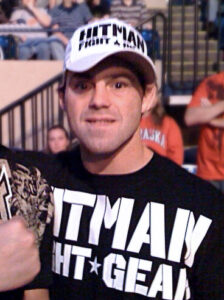 The top two events prove how successful Pride FC was at holding New Years shows with large attendance numbers. Pride Shockwave 2004 was held at the Saitama Super Arena on December 31, 2004 to an audience of about 48,398. The match ups that night were full of recognizable name fighters with match ups like Ryo Chonan submitting Anderson Silva, Rulon Gardner defeating Hidehiko Yoshida by decision, Mirko Filipovic avenging his loss to Kevin Randleman, Dan Henderson defeating Yuki Kondo, and Mark Hunt defeating Wanderlei Silva.
Though not the co-main event, Takanori Gomi's defeat of Jens Pulver was significant in that it represented a changing of the guard in the lightweight division. The main event was the final of the trilogy between Fedor Emelianenko and Antonio Rodrigo Nogueira.
~ 1 ~
Pride Shockwave 2005
This may not be the most successful Pride event ever but it's arguably the most successful New Years event currently. Held at the Saitama Super Arena on December 31, 2005, it had probably more title fights on just this one card then probably in any other Pride event. Once again there were some huge names in the event with even Fedor Emelianenko participating in a non-title fight.
The three title up for grabs were the inaugural Pride Lightweight Championship (160lbs) and Pride Welterweight Championship (184lbs) which were won by Takanori Gomi against Hayato Sakurai and Dan Henderson against Murilo Bustamante and Wanderlei Silva avenged a previous loss to Ricardo Arona and defending his Pride Middleweight Championship (206lbs) at the same time. What was real interesting about the main event which was Naoya Ogawa being defeated by Hidehiko Yoshida was that both men were paid about $2 million, one of the highest MMA paydays ever.
Stay tuned for part two of the New Years Special with another top 10 related to MMA and New Years. Leave a comment!