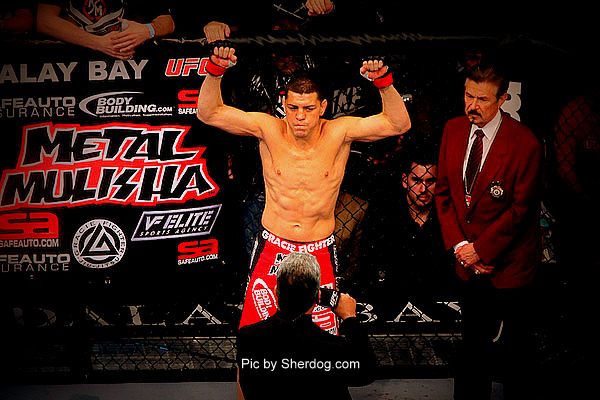 "He doesn't ask for things much," Dana said at the UFC on FOX pre-fight presser on Thursday. "So if he wants to fight Nick Diaz, and Diaz wants to fight him, then that's the fight we'll make."
This fight will be controversial when it is written in stone for completely different reasons than when it was booked before GSP became injured and Condit won the interim belt in a controversial decision against Diaz at UFC 143 in February. Now Diaz is not the man with the long win streak. He is coming off that loss and a suspension for marijuana from the pre-fight drug test.
The general consensus on the number one contender spot in the welterweight division is Johny Hendricks these days. "Listen Johny Hendricks has had some great fights," said Dana. "When you talk about winning in spectacular fashion, this guy hits people so hard they skid across the octagon. He's in no position to demand anything."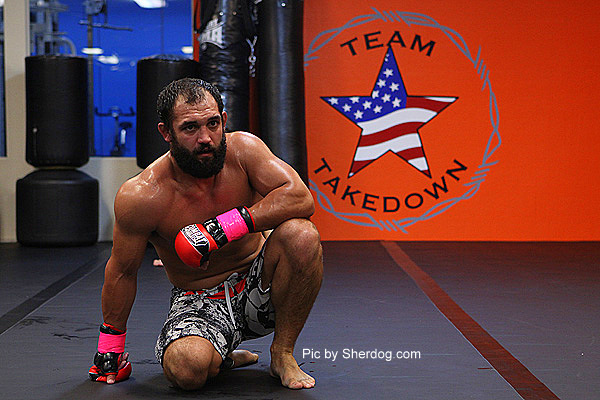 Just like that Johny Hendricks and his strong words at UFC 154 after KO'ing Martin Kampann that he would wait for a title shot seem to have been casually brushed aside. Personally, it will be interesting to hear how Hendricks and the rest of the MMA world respond to this move by the UFC.
"Georges St Pierre is the champ, has been forever, and if that's the fight he wants it's probably the fight we'll give him if Diaz accepts it," said Dana.
It's understandable that GSP should be allowed some special treatment, especially considering how dominant he's been over the years. But should it warrant the option of choosing his next opponent, especially when that opponent is coming off a loss?
"You know Georges has been off for almost a year," said Dana. "That was a tough fight for him, the Condit fight. He asked, asked personally for the fight."
This move by Dana and the UFC feels like the very thing they claimed was the downfall of boxing, which was the greedy money machine that created more fights out of hype than true top contention. Yet no one can write off Nick Diaz's talent or his legitimatecy as one of the toughest fighters currently in the welterweight division. "Nick Diaz tries to fight you,"said Joe Rogan. "He's not trying to win a points battle." 
Regardless of the opinion of the 'hardcores' such as myself, this fight will make the UFC a lot of money, but will it help them establish the sport in the long run? I think that's the real question they need to address.
Sure GSP vs. Diaz will be a good night for all involved, but will it dilute the value of the welterweight belt for future fights? It sure is a possibility. "I think it's a big fight," said Dana. "I think it's a fight that everybody wants to see. It's an interesting fight."
Of course nothing is for sure when trying to set up dates in Nick Diaz's calendar and the UFC has yet to officially announce this fight. "I don't know," said Dana when asked when he planned on scheduling this one. "I haven't even talked to Nick yet. I was trying to track Nick down this week which is always fun. So I called Nate and Nate told me, like, five days ago, listen if you talk to him, tell him I'm looking for him too.
Love or hate him, Nick Diaz is a serious contender in the welterweight division. Watch highlights from his career in the video below. 
Video courtesy of YouTube uploader MorrowProduction and content by Zuffa LLC.