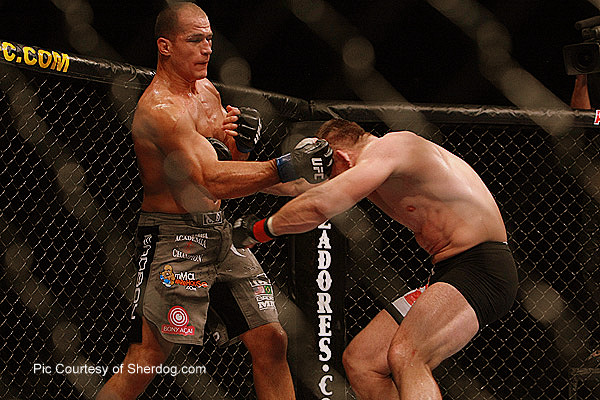 Sponsorships have been flying around as of late and UFC heavyweight champion Junior Dos Santos is the latest to land a great deal. Dos Santos is the newest Nike-sponsored athlete. UFC Brasil recently inked the Brazilian fighter to an endorsement deal, SporTV.com confirmed with the global-sports giant. Terms of the deal were not disclosed.
Dos Santos joins UFC middleweight champion Anderson Silva and light-heavyweight champion Jon Jones in the Nike family. Jones recently became MMA's first fighter to land a global deal with the company. In Brazil, Nike primarily sponsors soccer/football teams and players. It also was a recent sponsor for the country's Olympic teams.
Dos Santos, 28, is a six-year pro who joined the UFC after just seven fights. Santos made his debut back in 2008 at UFC 98 where he defeated top prospect Fabricio Werdum in the knock out of the night in what some still consider a huge upset.
He is since then running a 8 fight winning streak including his first round knock out of Cain Velasquez for the heavyweight title at UFC on Fox 1. Dos Santos (9-0 UFC) next fights on pay-per-view on Dec. 29 when he headlines UFC 155 against Cain Velasquez (8-1 UFC) in a highly anticipated rematch between two of the worlds top heavyweights.