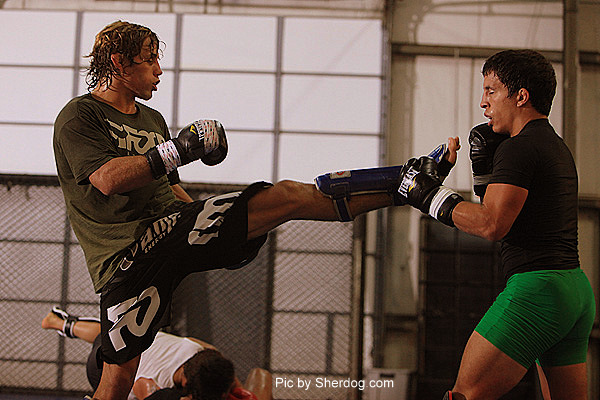 Two fighters from one of the best gym's out there are ready to get back in the octagon and put on a show for the fans. Team Alpha males own Urijah Faber and Joseph Benavidez have both landed fights in early 2013.
Demetrious Johnson shattered my dreams and hopes of seeing a match-up between Benavidez and "Uncle Creepy" in the inaugural championship flyweight tournament. Jospeh Benavidez (3-1 UFC) and semifinalist Ian McCall (0-1-1 UFC) were the favorites going into the tournament and even though they both lost, we now get to witness this huge fight.
Nothing is official, but both fighter have agreed and are scheduled to fight at UFC 156 Superbowl weekend. Benavidez vs. McCall likely will be part of the PPV lineup or FX prelims. This fight is big for both fighters as it will easily put the winner back into title contention.
Benavidez's "Big Brother" Urijah Faber, also looks to rebound after a loss and is ready to get back into action. Faber has been stuck in a 1-2 skid following UFC title losses to bantamweight champ Dominick Cruz and Renan Barao (interim belt). Urijah Faber (2-2 UFC) will meet fellow bantamweight Ivan Menjivar (4-1 UFC) in February at UFC 157 at The Honda Center in Anaheim, Calif.
With Cruz out and a possible interim title match between Renan Barao and Michael McDonald rumored to be headed our way, the winner of this fight could be right back in the hunt in a pretty stacked division.