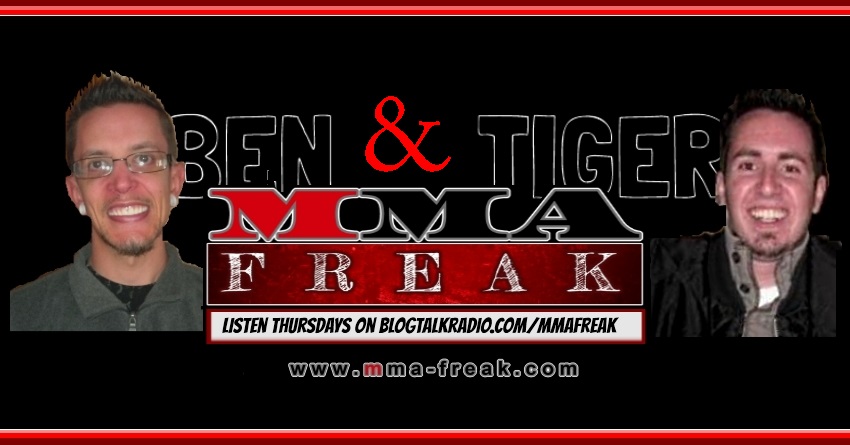 It's that time again! What time you ask?….
It's make your momma's proud time!
If you're into MMA and love to hear the opinions/thoughts from two of the best mma analyst's around, then tune in tomorrow for MMA-Freak live with myself and co-host Tiger Taylor (@mmadocket twitter).
We have a top shelf show ready for you tomorrow. Don't miss out.
Tune in as we discuss:
UFC on Fuel TV 9: Breakdown and fight pics for entire card
Tune in to hear what Tiger has on the Docket this week
We finish up our top 10 G.O.A.T list with our last 5 pics.
UFC Heavyweight title picture after UFC 160 and UFC on Fuel TV 10.
Plus much more!!