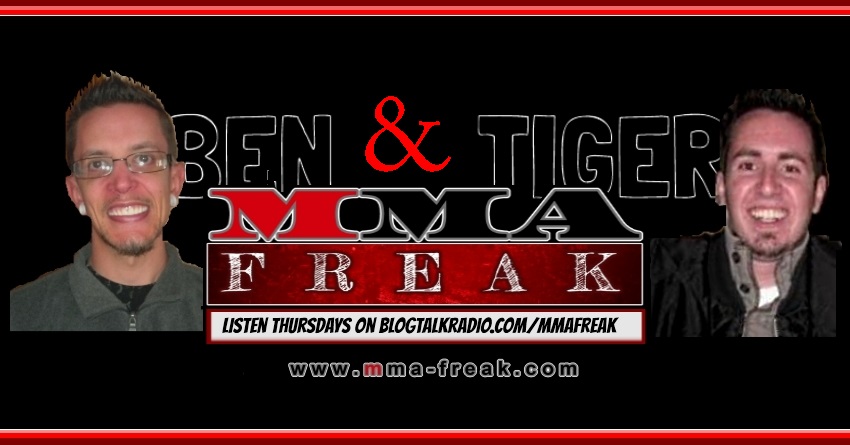 Make sure you tune in tomorrow live for MMAFreak Live. Myself and my co-host Tiger Taylor have a great show planned for you.
Tune in as we are set to discuss all the hot topics from this week in MMA:
UFC 158 Recap
Nick Diaz's future
GSP/Johny Hendricks
MMAFreak Article exclusive talk: Will Weidman and Johny Hendricks ruin the GSP/Silva superfight?
Tiger's Uncaged: What does it mean to say P4P? What is P4P?
TUF 18: Coaches Rousey vs. Cat Zingano/Miesha Tate winner. Thoughts on men and woman on the same show?
Fight Breakdown: Tate vs Zingano
News: Elkins vs Mendes, Transgender fighter Fallon Fox, plus more.
Click the image or link here for the show
And don't forget the pick for The Freak of the Week. You the fans can pick ANYBODY this week!!!