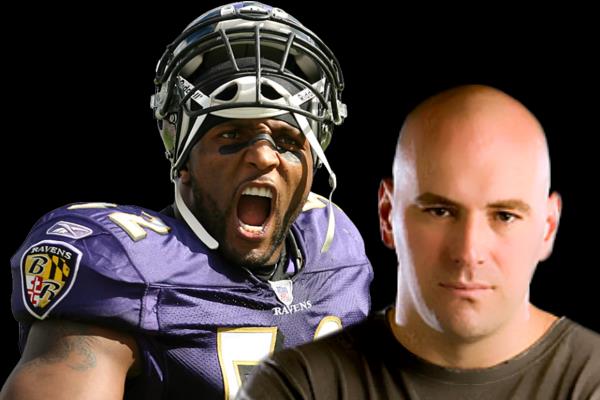 UFC President Dana White made a brief appearance this week on ESPN's Sportcenter promoting the upcoming UFC 154.  He touched on many of the latest topics concerning the next year of the sport.  From filling up stadiums, injuries in MMA, and even a dream bout concerning a couple of his favorite NFL players.
When asked about Georges St Pierre's return, Dana pointed out how important GSP is to the UFC.  "He is the biggest pay-per-view star we have and was part of our biggest draw ever."  St Pierre injury caused him to be 19 months away from the sport and many of his fans have been eagerly anticipating his return bout with Carlos Condit. White, also mentioned that the UFC is seriously looking at somehow trying to minimalize injuries during training.  At the moment the UFC does not get involved in fighter training camps, but this may change due to the of amount of money the UFC is losing to main event fights being cancelled.
Of course being interviewed by ESPN, the question was asked about possibly having an event at the Dallas Cowboys Stadium and if the UFC has the drawing power to possibly fill that 80,000 seat arena. Dana replied,
I dont see us going to Dallas with a normal card, it would take Georges St Pierre vs Anderson Silva or Anderson Silva vs Jon Jones to fill Dallas Texas…
While many purists feel that super-fights such as these would ruin the integrity of the sport, most casual fans are all for it. The excitement of watching Silva vs Pierre or Silva vs Jones would be a huge money maker and would bring fans in by the droves, but what would happen afterwards?  Would the loser still draw in fans for future events?
A Cowboys Stadium fight card would surely involve newly signed female fighter, Ronda Rousey.  Dana White admits that many outsiders may see her as just a "pretty face" but he is confident that she has the "it" factor. "She is a figher, when you sit down and talk to her, its like talking to any of our nastiest fighters. She's an absolute competitor!" He went on to mention Rousey's fight resume and her Olympic bronze medal wins. While Dana White has recently been criticized for his flip-flopping stance on women in the UFC, there's no denying that a star like Ronda Rousey has the drawing power to further expand the sport into the mainstream.
Jokingly, Dana White mentioned that his dream match of having two NFL players in a UFC "blockbuster" fight would involve Patriots QB Tom Brady vs Raven's linebacker Ray Lewis.  While the thought of Ray Lewis inside the octagon is drool worthy, a match vs Brady would only be a blood bath for the pretty boy quarterback.  Then again having his wife, Gisele Bundchen ringside would make us all fairly happy.