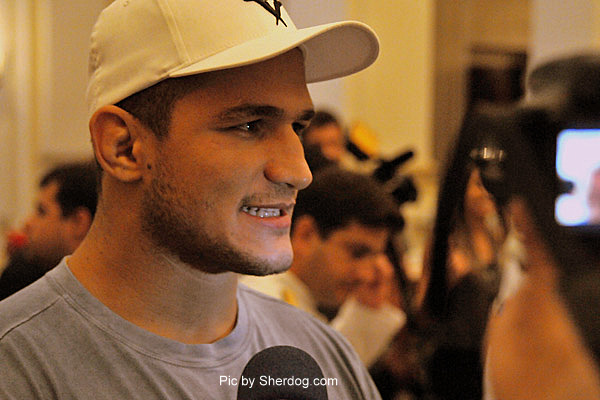 Everyone knows the history between JDS and Velasquez. Anyone who follows mixed martial arts knows they are unequivocally the two most dangerous heavyweights in the world. Both have been proving this through consistently racking up dominant performances in recent years.
Recently in two separate interviews with UFC.com, both men shared very specific sentiments on their opponent and how they saw the fight ending on December 29th, in the main event at the MGM Grand Garden Arena in Las Vegas.
Where Velasquez looks to take back his belt from the man who both stole it and tarnished his perfect record, JDS wants to remain the man atop the mountain and look ahead to other marquee matchups in a division he has yet to miss a step in.
In fact both know if they can get past the other on December 29th, the sky's the limit. "My dream was to become champion, the heavyweight champion and now my dream is to break records," said JDS. "I want to break all the records that I can."
Ironically Valasquez echoed the champ's desires through conveying similar dreams of his own for the future. "The whole reason I'm here right now is to be the best, is to be the champ," said Velasquez. "It's the only thing I want, is to keep [the belt], and keep defending it."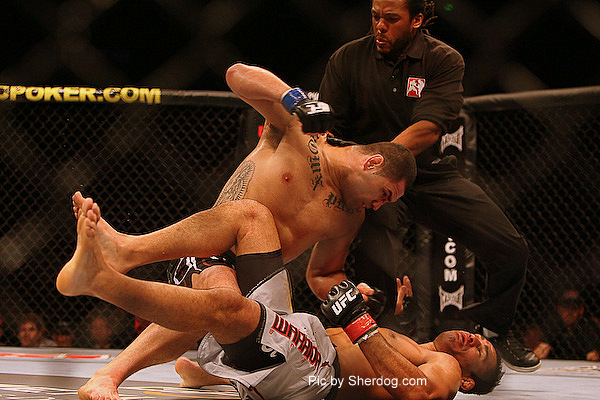 JDS has obviously been watching Velasquez and knows where the former champ will look to take the fight. "Cain Velasquez presents a lot of challenges for me," said heavyweight champ JDS. "His cardio is the best cardio of the heavyweight division. He got really good skills fighting stand up. I think his best is his wrestling skills. And his ground and pound."
While they definitely harbor a healthy amount of respect for each other, the sentiment is not lost on the bad intentions they plan on bringing into the cage at the year ending UFC event. "This fight I think is going to prove I am the baddest man on the planet," said JDS. "I really think I'm gonna knock him out again."
Even though JDS was able to finish Velasquez in their first meeting, his unwavering belief in his ability to replicate his accomplishment is not shared with the man who gave up his belt to the Brazilian. "I'm gonna win this fight because I feel like I'm the better guy," said Velasquez. "I'm hungry and I want the belt back. I got myself in to the sport to be the best. I'm not there right now. There's one guy I have to go through to be that."
Yet Velasquez knows his task will be difficult and his assessment of JDS's skills shows this. "His take down defense is really good," said Velasquez. "As soon as he goes down he pops back up or he doesn't even let you go to the ground. If he does get up then hey we are gonna have to fight on the feet. He really doesn't have any weakness out there."
Even though everyone knows Velasquez's bread and butter in the cage involves a strong wrestling element, he doesn't seemed concerned with the possibility of a stand up war with JDS. "Somethin about ending the fight with punches, I mean to me it's the best feeling in the world," said Velasquez.
Both men predict a finish, and neither was coy about the details they envision as well. "I'm going to go in and just take what's mine," said Velasquez. "Going out there, taking him down, and finishing him on top would be the ultimate thing for me. I'm gonna prove I'm the best when I take my belt back. There's nobody better than me, especially Junior Dos Santos."
JDS proved his ability to predict the knockout 'Babe Ruth style' when he told fans he would finish Frank Mir in the second round of their championship meeting in his first title defense since dethroning Velasquez. "It's gonna be a little longer, maybe in the second or third round," said JDS. "But I think I'm gonna knock him out again."
Fight predictions and strong words aside, this fight is hard to predict. Of course if JDS knocked out Velasquez the first time, he is definitely capable of doing it again. Statistically both men can take out the other though. We will just have to wait and see on December 29th.
Watch the cool fan made promo for UFC 155 in the video below.
Video courtesy of YouTube uploader Alex Iskander and content by the UFC.