The big news lately seems to be about the long awaited return of welterweight champion George St. Pierre and the "potential" super fight between him and middleweight champion Anderson Silva. What about Carlos Condit though?
If you don't have a mouth or talk to the media, it seems like you're a nothing to them anymore. All you hear is the opinions from fighters like Chael Sonnen, Alistair Overeem etc. What about the fighters who train their butts off and would rather spend their free time with their family instead of hanging out with the media circus all day?
The mma media is supposed to cover everything, but lately it seems like if you're not a big name or the champ, then you get no respect. The problem now a days is that even some of the big fighters are getting put to the side. I understand that the media is always stirring up the pot to make sure they always have some sort of news whether it's going to happen or not, but other fighters are suffering for it.
Condit has been sitting in the wings, training and spending time with his family waiting the return of GSP and the media is already talking like Condit lost the fight. Condit has already spoiled the UFC's plans a few times when he knocked out Dan Hardy and undefeated (at the time) Dong Hyun Kim.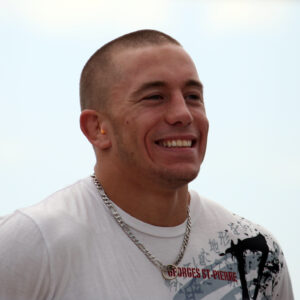 Condit's biggest spoiler was put into effect after he defeated Nick Diaz in February to capture the Interim belt. The media talked about a GSP-Diaz fight following Diaz's dominant decision win over B.J. Penn last year before Diaz and Condit even faced off.
Therein lies the problem. The Interim Welterweight Champion has been overlooked as if he's not a threat to GSP and the welterweight title. Well it seems like the media isn't going to win this one as Condit doesn't care. According to his manager, that's just the way he likes it.
"Put it to you like this, I'm happy," Malki Kawa said in an interview with MMAWeekly.com. "I'm very glad this is what's going on. I'm very glad this is what's going down. I don't think Carlos has been a favorite in any one of his past three fights. I think in every one of his fights, either the fighter he's fighting or the media or whoever said something about another fight or they're going to set this fight up, and look at how it's worked out for him. He doesn't care about none of this stuff, he just sits there and says, 'Hey, I spoiled their plans once with Nick [Diaz]. I'll spoil it again with Georges; so who cares. At this point now, people need to stop [thinking about GSP-Silva], because Georges is going to come to fight a really well prepared Carlos Condit. He's going to be very ready for Georges St-Pierre."