MMA has surpassed boxing in many ways, and finishing opponents in nasty fashion is one of them. Some mma fighters have awesome highlight finishes on their resume, while others are just known as finishers. Either way, finishing your opponent will always raise your stock in the world of mixed martial arts, and we love watching them over and over as fans.
How many fights have you finished? How many of them were first round finishes? Who was on the other end of those finishes? All these factors will be factors on where fighters wind up being ranked on this list. So, let's get this going.
~ 50 ~
Smealinho Rama (6-0 All 1st round Finishes)
Some might not know this name, but you will soon. Rama fights under the banner of the MFC (Maximum Fighting Championship) and always comes in for the kill. All of his 6 wins have been in the first round via submission or knockout. On the ground or on the feet, you're not safe from the potential MFC heavyweight champion.
~ 49 ~
Alan Belcher (18-8 11 FR)
Alan "The Talent" Belcher is just that, talented. Belcher has had his ups and downs, but when he shows up, you can bet he is there for the finish. Belcher is best known for his face slam of Patrick Cote that resulted in a rear-naked choke for the submission of the night, and his incredible performance against Rousimar Palhares. He got caught in a deadly heel hook and was able to not only get out, but finish the fight with deadly ground and pound in the first round. Fans were shocked and on there feet the whole fight.
~ 48 ~
Erik Koch (13-3 8 FR)
The "New Breed" has had it rough as of late, but is still known as a dominate finisher. He started his career 4-0, all finishes in the first round. With first round finishes of Francisco Rivera and Raphael Assunção (both Knock out of the night), you can expect "The New Breed" to come back stronger and more dangerous than ever.
~ 47 ~
Cristiane Justino Venancio (Cyborg Santos) (12-1 (1) 6 FR)
Still considered by some to be the best woman mma fighter in the world, Cyborg dominates her advisories and loves to finish her fights. She has finished top woman mma fighters in Gina Carano, Hitomi Akano, Jan Finney, and Marloes Coenen twice. Cyborg versus Ronda Rousey is inevitable and is the fight we all want to see. I expect this fight in the near future, and either way, it will be a scary finish by one of them.
~ 46 ~
Dustin Poirier (14-3 8 FR)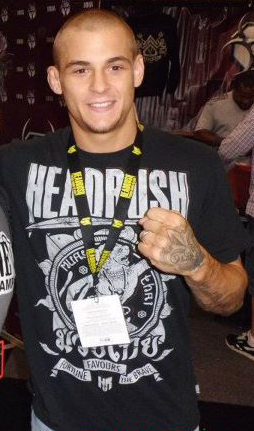 "The Diamond" is known as a "reckless finisher." This is not necessarily a bad thing. All it means is sometimes his "game-plan" goes out the window and his fighter instinct pays off. Poirier used to get into fights (to protect himself) when he was younger and you can see that finishing quality come out in his mma fights today. Poirier's first round submission (mounted triangle armbar) over Max Holloway was peer visual magic for any mma fan who loves a good finish.
~ 45 ~
Matt Brown (18-11 7 FR)
Brown's record doesn't speak for itself, but his wins do. Brown seems to be reborn. In his last 6 fights (all wins), he has finished all but one of his opponents. He has beat and finished Jordan Mein, Mike Swick, and most recently Mike Pyle. Brown is the UFC's new finisher and you can bet when he gets in there that fireworks will occur.
~ 44 ~
Chis Leben (22-10 11 FR)
"The Crippler" isn't known as the best technical striker, but you can always bet when he fights that you will see something crazy. Leben won his first 9 fights with 6 first round finishes, and a impressive second round KO of Mike Swick for the inaugural WEC Middleweight championship. Leben has been quoted saying that getting hit in his nose is his little button. He knows you're close so he just puts his head down and throws bombs. His biggest win of his career in my opinion still has to be his impressive first round KO on Wanderlei Silva.
~ 43 ~
Robbie Lawler (21-9 (1) 12 FR)
Out of his 21 wins, he has won 19 of then by finish and 18 by the TKO/KO. Lawler has had a decent career with two UFC stints. Lawler is on his second stint in the UFC and returned with a first round knock out on top welterweight Josh Koscheck. Lawler is back, and his next big match-up against Rory MacDonald expects to bring excitement in every punch and kick thrown by the mma veteran.
~ 42 ~
Duane Ludwig (21-14 11 FR)
Still regarded to have the fastest knock out in UFC history, Duane "Bang" Ludwig loves to strike with the best of them. His kickboxing and boxing has help him put away guys like Jonathan Goulet (6 second KO, the record) and Jens Pulver. Now he helps guys like Chad Mendes and Joseph Benavidez and has turned them into deadly finishers as well. Ludwig's passion and wisdom will never die.
~ 41 ~
Leonard Garcia (17-11-1 10 FR)
Garcia is known as a striker and brawler, but would you believe that the majority of his wins are by submission? Well it's true. Garcia holds impressive first round knock outs wins over Hiroyuki Takaya and Jens Pulver, but he started his career 9-1 with 9 finishes with 8 of them being by the way of submission and 7 of those finishes in the first round. Garcia seems to be reborn after losing his job with the UFC and is back to his finishing ways.
~ 40 ~
Paul Daley (33-12-2 17 FR)
Even though his best knock out was on Josh Koscheck after the bell has sounded, Daley is still known as a scary striker that could end your night early if one of his hands lands on your chin. Remember, this is the guy who almost knocked out Nick Diaz in Strikeforce. Daley's wrestling seems to always be a problem for the Brit, but you can bet if you stand-up with him, you'll be seeing stars before the night is over.
~ 39 ~
Chris Lytle (31-18-5 18 FR)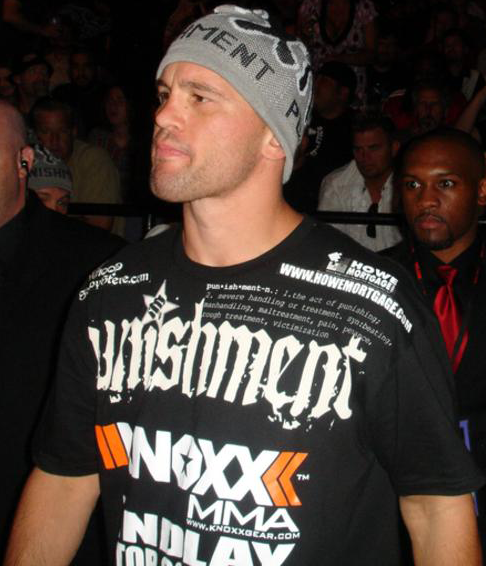 Don't let the nickname "Lights Out" fool you. If you think he is there to knock you out, you might be correct, but submissions are still his specialty. Out of his 31 wins, 22 of them are by the way of tap-out. Lytle has been in some wars in his career with a whose who of popular names. He has tapped out Matt Brown (twice), Brian Foster, Dan Hardy, Pete Spratt, Tiki Ghosn (awesome choke), and many others. Lytle's career is a highlight of finishes. If you have never seen any of them, or have seen them all, be sure to go back and watch a true finisher in "Lights Out" Lytle.
~ 38 ~
Luke Rockhold (10-2 8 FR)
Rockhold still has awhile before he finds his UFC niche, but he is a finisher none the less. Rockhold has the ability to finish the fight on the feet or on the ground. He started his career 9-1 with 8 first round finishes. Jesse Taylor and Keith Jardine help comprise that list. The former Strikeforce middleweight champion is still young and you can bet him and his finishing ways haven't seen their demise just yet.
~ 37 ~
Edson Barboza (12-1 6 FR)
Barboza is known as a dangerous/accurate striker with scary kicks. He has 3 wins by tko-leg kicks. He began his career 10-0 with 8 finishes, two of them by the way of leg kicks. But I think we can all agree he is in this list for his impressive third round knock out on Terry Etim via spinning heel kick. It is still one of, if not the best, highlight kick knock out in mma history. Barboza is a finisher whether it's your head or legs, you can bet he'll be kicking away, while looking to end the fight.
~ 36 ~
Donald Cerrone (20-6 (1) 10 FR)
The kickboxer known as "Cowboy" started his career by letting fans know he was in there to finish, but we all didn't expect them to be on the ground. Cerrone began his career 9-0 (1) with 8 submission wins and 6 first round finishes. "Cowboy" has 4 UFC finishes, 3 of them in the first round, plus 5 UFC bonus awards. Cerrone comes to fight, and whether it's a first round finish over or a 3/5 round war, you can bet after the fight is over, you know you just fought a warrior.
~ 35 ~
Conor McGregor (14-2 11 FR)
The hyped up Irishman hasn't fought true level competition yet, but when he enters a fight you can bet he will put on a show for the fans and more than likely grab the 'W' via a finish. At one point McGregor was the CWFC (Cage Warroir Fighting Championship) featherweight and lightweight champion. McGregor finished all his fights under the promotion. His first decision win, literally just came a month ago at UFC Fight Night against Max Holloway. Time will still tell if he can keep his finishing ways up against top level UFC competition, but you can bet he will never stop trying.
~ 34 ~
Michael McDonald (16-2 11 Fr)
McDonald is a young prospect with a bright future ahead of him. He began his career 7-0 all coming in the first round via TKO/KO and submissions. He is a well rounded fighter and only real loss was in the 4th round to UFC interim bantamweight champion Renan Barao. With finishes of Manny Tapia, Cole Escovedo (avenged loss), Miguel Torres, and Brad Pickett, I expect to see McDonald to become a champion in the future one day.
~ 33 ~
Renan Barao (30-1 (1)  13 FR)
After his mma debut was a loss, Barao rebounded with 29 straight wins, 20 of them being finishes and 13 of them occurring in the first round. Barao has all the skills to one day become the true #1 bantamweight in the world. His striking is on another level and his ground game is legit. No matter what, Barao is a true finisher and his potential just keeps growing.
~ 32 ~
Kenny Florian 14-6 6 FR
"I come to finish fights!" How could you have this list and not have "Kenflo" on it? At one point Florian was feared by many. Between his nasty ground game and vicious elbows, you can bet when you stepped in their against Kenny Florian that you were hoping he didn't finish you in stylish fashion. His beat down and finish on Clay Guida was one of the best performances I have ever seen by any fighter. And I still think Florian was robbed of submission of the nights honors at UFC 91, with his first round rear-naked choke on Joe Stevenson. It's still one of my favorite fights to watch.
~ 31 ~
Tito Ortiz (16-11-1 10 FR)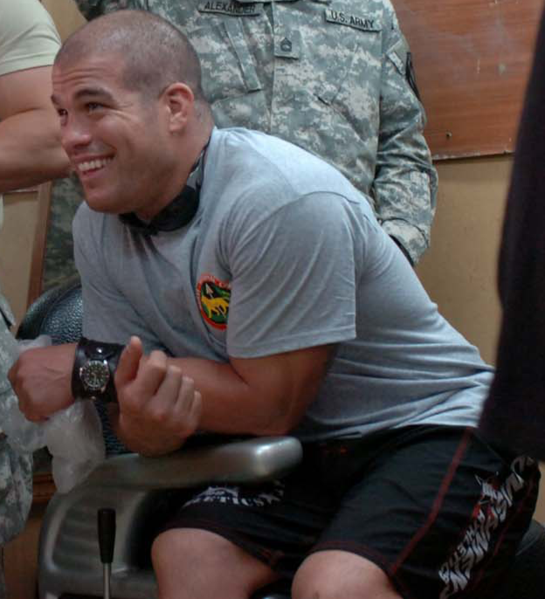 "The Huntington Beach Bad Boy" was once known as one of the most dangerous fighters on the ground. In my opinion he should still be known for having the most dangerous ground game inside your guard. His punches and elbows are on another level. He has finished Guy Mezger, Evan Tanner (awesome slam), Elvis Sinosic, Ken Shamrock three times, and many others.
~ 30 ~
Roy Nelson (19-8 12 FR)
Fans love him and Dana White can't stand him. The one thing they all have in common is they love watching him knock guys heads off with his heavy hands. When Nelson defeated Kimbo Slice by basically laying his weight on top of him, fans thought this was just another fat guy taking advantage of the heavyweight- weight class. Ever since the TUF finale, Nelson has proved us all wrong by knocking out Brendan Schaub, Stefan Struve, Mirko "Crocop" Filipović, Dave Herman, Matt Mitrione and Cheick Kongo.
~ 29 ~
Ronaldo "Jacaré" Souza (19-3 (1) 14 FR)
The man has a brutal ground game, and now his striking is coming along nicely. With his combo of the two, I expect him to be a force and/or future champ very soon. In his last five wins, four of them were in the first round. Jacare comes to choke you out, break a limb, and punch your face in. In his last fight he show us how scary his stand-up has become by beating Yushin Okami in a one sided beat down. Souza comes to finish every time, and now it looks like he has found other ways in doing so, which just makes him even more dangerous.
~ 28 ~
Stefan Struve (25-6 15 FR)
The "Skyscraper" is the tallest and skinniest heavyweight, but you should never count him out. Some heavy handed strikers have bested Struve, while others have fallen. Struve's best run was when he beat and finished tough strikers Dave Herman, Pat Barry, Lavar Johnson and Stipe Miocic. Struve started his career 11-1 with 8 first round finishes. It looks like his career is on hold, but we hope him the best. Unlike the heavyweight division, we all can't wait to see him return.
~ 27 ~
Travis Browne (15-1-1 11 FR)
Browne is a dangerous finisher and just keeps getting better and better. With first round finishes of Stefan Struve, Chad Griggs, Gabriel Gonzaga and Alistair Overeem, I don't see his momentum stopping anytime soon. He will be tested in his next fight against Josh Barnett, and fans can bet someone will get finished in that one.
~ 26 ~
Gergard Mousasi (34-3-2 26 FR)
His record speaks for itself. Mousasi is dangerous everywhere and loves to finish his opponents. He has taken out all the 'no namers' to some of the biggest names. Mousasi has fought all over the world and has finished tough guys like Gary Goodridge, Ronaldo Souza, Rameau Thierry Sokoudjou, Mark Hunt, Renato Sobral, Melvin Manhoef and Dennis Kang. The list goes on and on. At one point, Mousasi won 15 straight fights, 12 of them being finished.
~ 25 ~
Mirko "Crocop" Filipović (28-10-2 (1) 22 FR)
Right leg hospital, left leg cemetery. By the time Crocop made it to the UFC, it was too late for the Croatian kickboxer. But before that, he was one of the most feared strikers in all mma. His highlight reel of knockouts is a laundry list of names, including WWE (World Wrestling Entertainment) World Champion and star, Alberto Del Rio. Crocop has destroyed Kazushi Sakuraba, Heath Herring, Alexander Emelianenko, Mark Coleman, Josh Barnett (3 times), Kevin Randleman, Wanderlei Silva and many more. Whether he ever held UFC gold or not, he should be more recognized as a dangerous striker, instead of 'that striker guy who Gonzaga knocked out.'
~ 24 ~
The Diaz Brothers (Nate 16-9 7 FR, Nick Diaz 26-9 (1) 10 FR)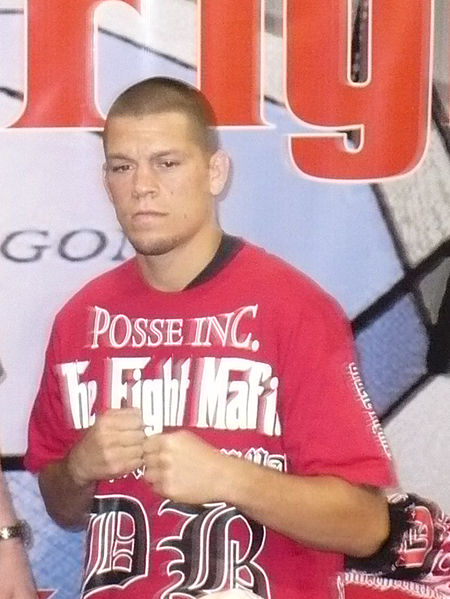 Whether it's a gogoplata (overturned) or a tight triangle choke, you can bet that the Diaz brothers are going to hurt you. They have called it actual fighting, not a point fest. They both come to fight and finish fights. If you fight a Diaz brother, then you are just that, in a fight. On the feet or on the ground, you can bet they are there for the finish. Nick's huge knockout of striker Robbie Lawler still resonates in my mind, along with Nate's vicious triangle (flexing arms and flipping off the camera) on Kurt Pellegrino. Nate has had so many sub/FOTN awards in the UFC that it's ridiculous. Love them or hate them, the Diaz brothers are true fighters and finishers.
~ 23 ~
Urijah Faber (29-6 13 FR)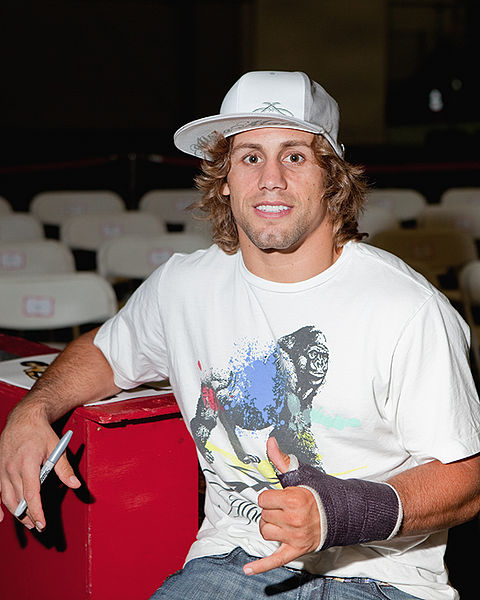 The former face of the WEC is a dangerous wrestler with heavy hands. When Faber comes to fight, he brings his 'A' game every time. Faber has taken out Bibiano Fernandes, Jens Pulver, Raphael Assunção, Brian Bowles, and is still the only guy to defeat Dominic Cruz.
~ 22 ~
Chuck Liddell (21-8 10 FR)
The "Iceman" always lived up to his nickname. A wrestler with great kickboxing makes for a dangerous opponent. Chuck's biggest run of finishes was a 7-0 stretch (all finishes) that started with Tito and ended with Tito with Randy Couture in the middle. Chuck has knocked out the best of them in Alistair Overeem, and has finished top names more than once: Tito (twice), Renato Sobral (twice), and Randy Couture (twice).
~ 21 ~
Junior Dos Santos (16-2 11 FR)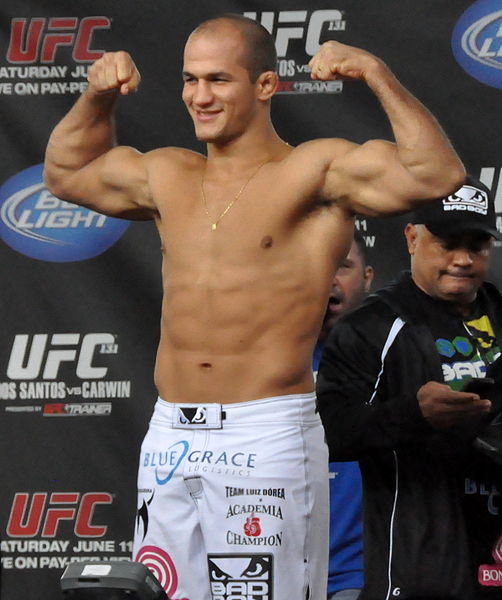 When you hear you have to face a gypsy, that doesn't sound too scary, but when you hear you have to fight "Cigano," that's a different package all together. JDS made his way on the scene by knocking out well known fighter Fabricio Werdum. From there he went on a rampage of destruction including the knockout of current UFC heavyweight champion Cain Velasquez. My favorite JDS highlight is still his awesome KO on Gilbert Yvel at UFC 108.
~ 20 ~
Maurício "Shogun" Rua (21-8 16 FR)
Shogun Rua at one point of his career was a nasty finisher and was on many fighters radar and being a impeccable striker and ground fighter. In his Pride days, Shogun was a brutal fighter with the ability to finish guys like Rampage Jackson, Akihiro Gono, Yasuhito Namekawa, Alistair Overeem (twice), Ricardo Arona and many others. Even in his UFC stint he has finished top competition in Chuck Liddell, Forrest griffin, Mark Coleman, and Lyoto Machida (for the UFC light heavyweight championship).
~ 19 ~
Frank Mir (16-8 10 FR)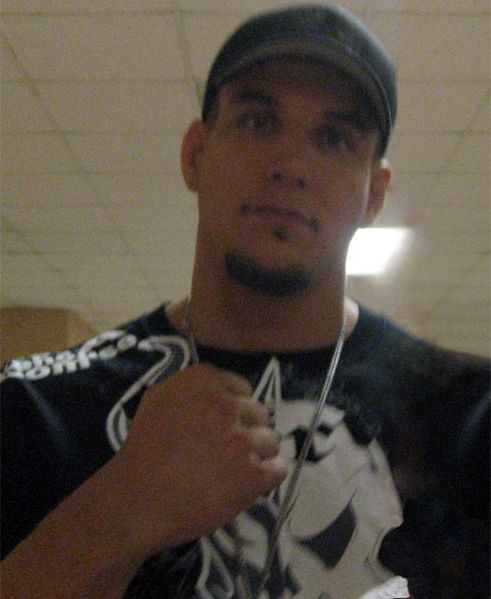 Whether it's a leg lock on a debuting Brock Lesnar, an arm-bar on Tim Sylvia, the only toe hold submission in UFC history against Tank Abbott, or a kimura on Antônio Rodrigo Nogueira, Mir is a feared finisher, and if given the opportunity he will break a limb whether you like it or not. He is still the best heavyweight submission artist in UFC history in my opinion.
~ 18 ~
Dan Severn (101-19-7 66 FR)
This is another one where his record speaks for himself. Out of his 101 wins, he has 77 finishes, 66 first round finishes and 60 of them by the way of submission. Severn is the epitome of a beast, hence his nickname. His wrestling/submission game has to still be one of the best of all times.
~ 17 ~
Cain Velasquez (12-1 8 FR)
Heavy hands, glorious wrestling, and the best cardio in the heavyweight division. This is what the current UFC heavyweight champion brings to his fights every time. If that wasn't enough, he brings his finishing power and ability to every beat down. Velasquez made his UFC debut after only winning two fights, and has been wrecking shop ever since. He has even avenged his only loss to JDS.
~ 16 ~
Dan Henderson (29-10 13 FR)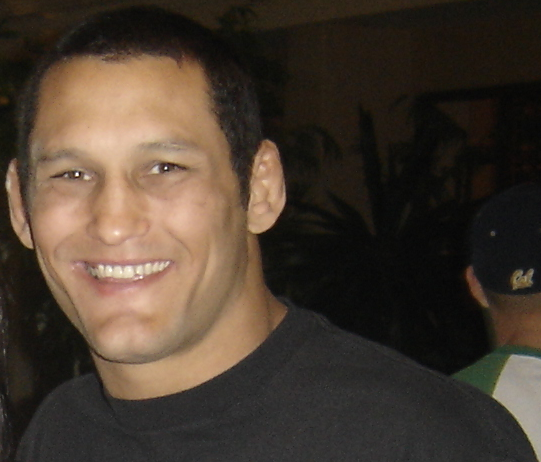 When the "H Bomb" drops, you just better hope you're not on the other end. Ask guys like Renzo Gracie, Wanderlei Silva, all the way to Fedor Emelianenko, and they will tell you the same thing. 'Always fear Hendo.'
~ 15 ~
Jose Aldo (23-1 11 FR)
When you start your career 7-0 with 7 straight finishes, you can bet that you know your capabilities of being a dominate finisher. Just ask Cub Swanson how it feels to be finished by double flying knees in 8 seconds of the first round at WEC 41.
~14 ~
Chris Weidman (10-0 5 FR)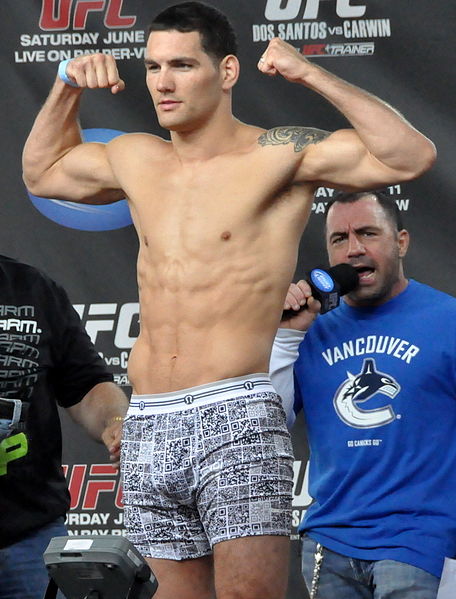 Out of his 10 wins, 7 of them have been finished. And when you're the only guy to beat Anderson Silva in the UFC (whether it was Anderson's fault or not) you have to be respected as the top dog and a nasty finisher. He is always a scary fighter to step up against, but when Weidman has a full camp, he is even more of a dangerous finisher to face.
~ 13 ~
Josh Barnett (33-6 17 FR)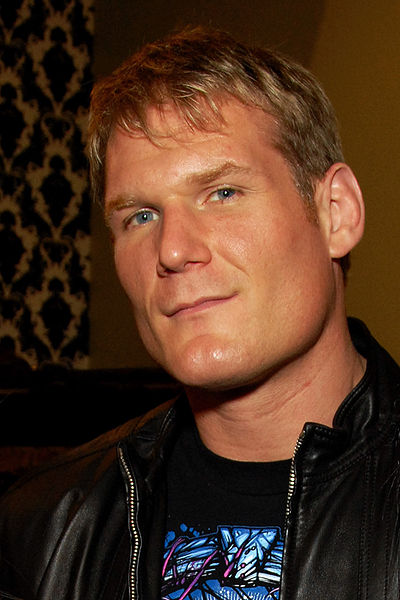 33 wins, 17 first rounders, and 28 total finishes, including his most recent first round win over Frank Mir. Fans that didn't know who Barnett was, still have a chance to learn from his future endeavors. This is a man that comes to take your will and break your spirit. He holds notable finishes over Bret Rodgers, Gilbert Yvel, Pedro Rizzo, Mark Hunt, Alexander Emelianenko, Dan Severn, Randy Couture, plus many, many more. And he isn't done just yet.
~ 12 ~
Wanderlei Silva (35-12-1 (1) 23 FR)
At one point in his career "The Ax Murderer" was the most feared striker in mma and ran over guys in one sided fashion. In his first 10 fights he went 8-2 with all his wins being finished. He later on won 16 straight fights with 14 finishes, including wins over Guy Mezger, Sakuraba, and Rampage Jackson twice.
~ 11 ~
Nick Newell (10-0 All first round finishes)
Newell was born with his left arm that stopped past the elbow because of a condition called congenital amputation. When he was born I'm sure his parents didn't expect him to be an mma fighter, none the less an undefeated one who has already held XFC gold, and who has finished all his opponents in the first round, besides one. Newell is a true underdog story and gives hope to fighters and fans everyday with his positive attitude and hard work ethic.
~ 10 ~
Royce Gracie (14-2-3 13 FR)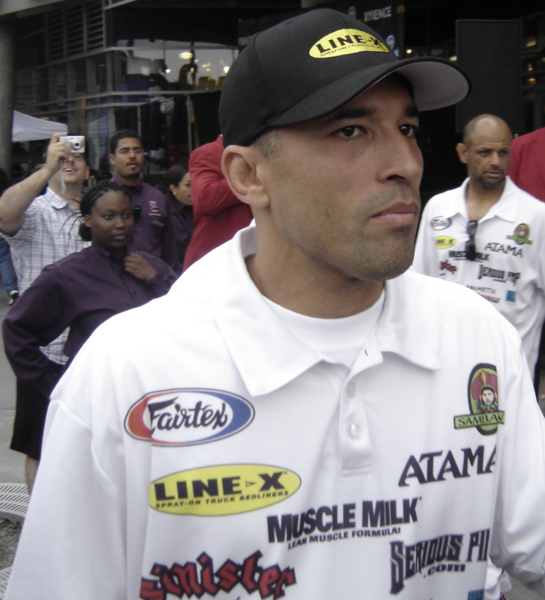 Gracie will always be known as the guy who brought BJJ to the world of mma. He began his career 11-0 with all wins coming in the first round by the way of submission. Gracie is a true grappler and is the UFC's first two tournament winners. He won 3 fights in one night and four on another, all in the first round by submission. Talk about being a true finisher.
~ 9 ~
Anthony Pettis (17-2 12 FR)
"Showtime" is just that, ready to steal the show. Not only does he come to finish, but he does it with style. Pettis loves to showcase his flashy style in front of all his fans and supporters. Pettis started his career 9-0 with 8 first round finishes and has won his last 3 fights in the first round as well. He has beaten Joe Lauzon, Donald Cerrone, and the former UFC lightweight champion Benson Henderson. Not only did he beat Henderson, but he tapped him out. Pettis is a show stopper and always delivers. He is consider to be the best striker in all mma, and I don't disagree.
~ 8 ~
Vitor Belfort (23-10 16 FR)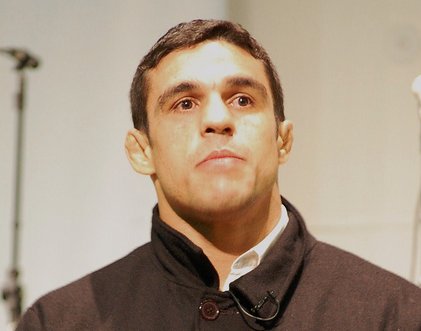 Belfort has been knocking dudes out since I was 13 years old, and I'm 30 now and he is still doing it with major aggression. TRT aside, Belfort is a staple to the world of mma, and has to be considered one of the best finishers of all time. The best Belfort finish in my opinion still has to be when he rushed Wanderlei Silva and shocked a lot of fans, including myself. They rebuilt him and made him stronger.
~ 7 ~
B.J. Penn (16-9-2 6 FR)
Not only is Penn one of two guys to finish Matt Hughes in the first round (Dennis Hallman the other), but he always comes to destroy his opponents and send a message. The worst part is, Penn is a dangerous finisher, and even more dangerous when you get on his bad side. Just ask Jens Pulver, Joe Stevenson, Kenny Florian, Sean Sherk, and Diego Sanchez. Those fights are the best in the Penn arsenal as far as I'm concerned. The Stevenson blood bath still haunts me to this day, in a good way.
~ 6 ~
Fedor Emelianenko (35-4 (1) 25 FR)
Fedor has to be considered as the best fighter to never fight in the UFC. For you pro wrestling fans, I have always considered him the 'Sting of mma.' That being said, Fedor has beat top UFC guys in other organizations and has finished them in stylish fashion. Fedor has finished Mark Hunt, Andrei Arlovski, Tim Sylvia, Mark Coleman (twice), plus so many more. Fedor is still the only guy to win a fight by fear. Bobby Hoffman forfeited the fight against Fedor out of fear. Even though Fedor has never fought guys like Brock Lesnar, Cain Velasquez and others, he is still considered one of the best finishers of all time.
~ 5 ~
Jon Jones (18-1 7 FR)
Jones is still undefeated in my mind and shouldn't of been disqualified his elbows against Matt Hamill. I consider Jones the best pound-for-pound fighter in all mma, and the scariest finisher. Jones can literally finish you anywhere, ask Lyoto Machida. In his last 9 wins, only one fight went the distance. The scariest part is Jones just keeps getting better. It won't be long before guys like Cain Velasquez don't even want to fight him.
~ 4 ~
Anderson Silva (33-5 18 FR)
"The Spider" is one of the flashiest strikers in all mma, and he finishing ability is on another level. His highlights are some of the best ever. His finish of Chris Leben in his UFC debut put him on everyone's radar. Then he broke Rich Franklin's nose, which still is always fun to watch. He stepped up a weight-class and knocked out James Irvin in seconds, and beat Forrest Griffin backing up. No one can do what he does, and I expect him to redeem his only UFC loss against Chris Weidman come UFC 168.
~ 3 ~
Joe Lauzon (22-9 15 FR)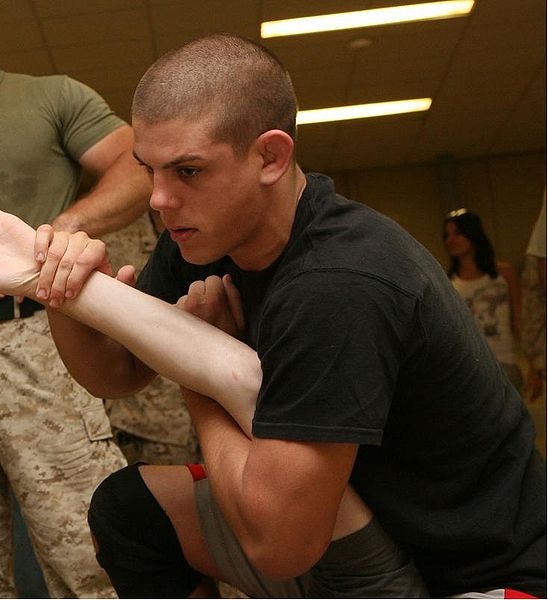 When I think of true finishers, I think of Joe Lauzon. Not only has J-Lo knocked out Jens Pulver, but he has never won a fight any other way than finishing his opponents. No decisions for Lauzon. He comes to finish and never stops coming at you. His clash with Jamie Varner is still one of the best mma fights ever. Lauzon is tied with Anderson Silva as the all-time leader in post fight bonuses. Lauzon has 6 sub of the night awards, 1 knockout of the night, and 5 fight of the night awards. When you fight Lauzon, expect a war, and avoid being finished.
~ 2 ~
Shane Carwin (12-2 12 FR)
Cardio has always been Carwin's weakness, but that's if you could get out of the first round with him and his heavy hands. All 12 of Carwin's wins came in the first round, including knock out wins over Gabriel Gonzaga and Frank Mir. Carwin was punches away from beating Brock Lesnar for the UFC heavyweight championship at UFC 116. He gassed himself out, but was so close to winning. He is the true definition of a finisher. When you fought Carwin, the fight was over before it started in his mind.
Alright, it's time to name the number 1 finisher. Out of everyone on the list, there is only one person who brings a nasty repertoire, fighters know it's coming, and they just can't stop it. Don't be mad, but I give credit where credit is do, and the number 1 winner is not even a male mma fighter.
~ 1 ~
Ronda Rousey (7-0 7 FR all by armbar)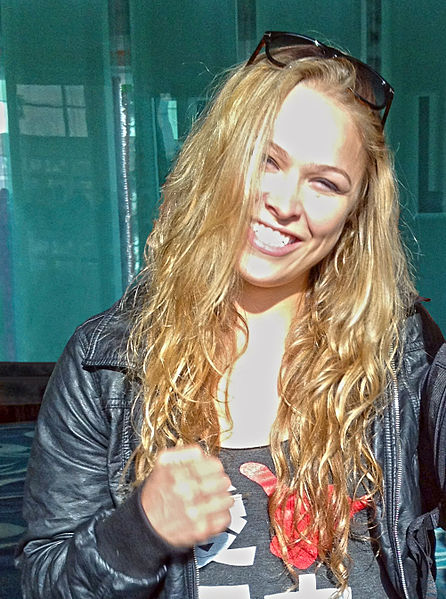 Rousey is a straight killer when she steps in the Octagon. She is not a one-trick pony like some think, she just excels more in one area, as do a lot of mma fighters. She just utilizes her base martial art better than any male or female mma fighter out there. Her opponents know to stay away from the arm-bar, they train to get out of it, and yet no matter what, Rousey still gets it cinched and goes for the kill every time. She will always be known as the female who brought woman's mma to the UFC, and the female that will break your arm whether you want her to or not. Rousey in the best finisher in mma because you know it's coming, and you just can't stop it.
Honorable Mention list: Mark Hunt, Sakuraba, Demain Maia, Gilbert Yvel, Carlos Condit, Mark Coleman, Pat Curran, Danny Hilton, Diego Sanchez, Bas Rutten, Eddie Wineland, Thiago Alves, T.J. Waldburger, Pablo Garza, Jordan Mein, Hector Lombard, Rousimar Palhares, Chad Mendes, Tank Abbott, Darrell Montague, John Dodson, Eduardo Dantas, Marlon Moraes, Josh Burkman, Michael Chanlder, Sergio Pettis, Joseph Benavidez, Ben Rothwell, Anthony Jonhson, Andrei Arlovski, Dan Hardy, Antônio Rodrigo Nogueira, Jeremy Horn, Patrick Cote, Jens Pulver, Mike Swick, Shiya Aoki, Pedro Rizzo, Frank Shamrock, Ken Shamrock, Don Frye, Gary Goodridge, Eddie Alvarez, Rampage Jackson, Brian Stann, Sarah Kaufmann, Matt Hughes, Cat Zingano, Cub Swanson, Cung Lee, Anthony Birchak, Glover Teixeira, Alistair Overeem, Daniel Cormier.
Did any of your favorites get cut or did I miss somebody? Feel free and hit me up and let me know how I did with this huge list!