TUF: Brazil 3: Episode 7
The episode opens with Wanderlei Silva visiting the doctor getting his hand wrapped due to an injury he sustained during the brawl with Chael Sonnen. Both coaching staffs then meet with Dana White via video call and White berates both coaches.
He then proceeds to throw Team Silva coach Andre Amade off the show making the comment that Amade should be arrested for punching Sonnen. Also due to Job Kleber's hand injury Sonnen tells him that he is being asked the leave the show. Sonnen gets emotional as Kleber says goodbye.
After all the goodbyes Silva makes the next match up which is Team Silva's Paulo Costa against Team Sonnen's Marcio "Lyoto" Junior. During training it is discussed how Junior got the nickname Lyoto from his karate style very similar to Lyoto Machida's karate fighting style.
The match is extremely close and goes to the sudden death round. Junior was able to force the sudden death round in the second and came close to finishing in the third, settling for a decision win. However, a challenge won by Team Silva results in Silva's match control.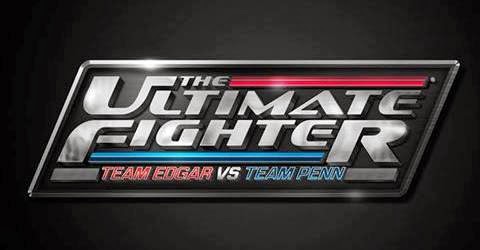 TUF 19: Episode 2 – Flying the Flag
Episode two opens with the fighters moving into the house and getting settled, along with their amazement of how they are in the house of legends. The next day both teams start training and both head coaches introduce their coaching staffs. B.J. Penn picked Andre Pederneiras who has trained the likes of Jose Aldo and Renan Barao at Nova Uniao.
Another notable coach for Team Penn is UFC Hall of Famer Mark Coleman. Team Edgar's coaching staff consists of most of coach Frankie Edgar's own coaches which consists of Ricardo Almeida for BJJ, Mark Henry for boxing, and Steve River for wrestling.
In the meantime Team Penn's Cathal Pendred talks about how he has been preparing for this opportunity and Team Edgar's Hector Urbina talks about his family life with his brothers. At the weigh-ins things get intense as both have the flags for their respective countries, Pendred from Ireland and Urbina for Mexico.
The fight initially starts out in Urbina's favor. However, round two goes the way of Pendred and forces a sudden death round three, and during the break Pendred is warned about his knees to the shoulder. Ultimately the fight goes to Pendred and Penn next chooses light heavyweight Daniel Spohn from Team Penn against Team Edgar's Todd Monaghan.