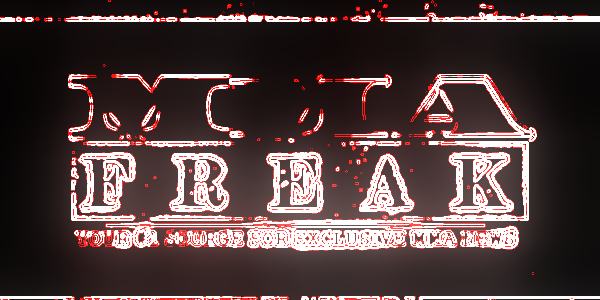 With UFC 153 just a couple days away, we at MMA Freak are taking our shot at calling the main card winners for Saturdays event that takes place at the HSBC Arena in Rio de Janeiro, Brazil.
We also want to hear from our loyal supporters. Who will you be picking for this weekends main card? Leave a comment below with your picks and we will wait and see how it all unfolds this Saturday night.
Gabe Keith – MMA Freak Editor / Sr. Writer
~ Anderson Silva vs. Stephan Bonnar ~
Silva via 2nd round Knockout
Silva has proven he is the most resourceful fighter in the UFC. I believe this is what truly makes him great. He always finds a way to win and I don't think his fight this Saturday will be any different than all the rest since he started his reign in the UFC in 2006.
~ Minotauro Nogueira vs. Dave Herman ~
Nogueira via Unanimous Decision
The athleticism is on Dave Herman's side in this one. He's younger, probably faster, and definitely hungry to come back from his last loss against Big Country. So is Big Nog though. Not only has Big Nog been more consistant in his career, but he has more ways to win on Saturday night. Look to see him control the pace on the feet and eventually take the fight to the ground. With the big men in the sport it's any man's night with only those four ounce gloves to cushion a well-timed over hand right
~ Glover Teixeira vs. Fabio Maldonado ~
Teixeira via 1st round Knock Out
Glover is on a role in the light heavy weight division. He has strong technical boxing and I'm sure a strong Jui Jitsu game as well. Although we really haven't seen it in the big leagues yet. Maldonado on the other hand is on a two fight losing streak. Even though he has good boxing, I believe is strong offensive style will be his down fall in this one.
~ Erick Silva vs. Jon Fitch ~
Silva via 3rd round Knock Out
All my money is on Erick Silva these days in the welterweight division. Jon Fitch is a strong gritty contender in the welterweight division and should be a great test for Silva. His wrestling is top notch and should provide Silva with some adversity. But it will only amount to that, and Silva will stop the takedowns and take Fitch out in dominant fashion. He may have to wear his older opponent down to steal the win as the fight goes on but I believe he gets it done on Saturday night.
~ Wagner Prado vs. Phil Davis ~
Davis via 3rd round Unanimous Decision
I'm not too sure about this one honestly. Usually the big guys prove me wrong regardless of how much I know about either fighter especially Wagner Prado. So the safe money is on Phi Davis I think.
~ Demian Maia vs. Rick Story ~
Maia via 3rd round Unanimous Decision
This one might look on paper like a typical striker vs grappler. Yet Demian Maia has greatly improved his striking since being completely out classed against Anderson Silva. That's why I'm giving this one to Maia. I think he will use his standup to set up takedowns and impose his will over three rounds.
Shaun MacQuarrie – MMA Freak Analyst / Contributing Writer & Ben McPhee – MMA Freak Analyst / Staff Writer
~ Stephan Bonnar vs. Anderson Silva ~
Shaun: Stephan Bonnar via 4th round Kimura
Ben: Anderson Silva via 2nd round Technical Knock Out
~ Dave Herman vs. Antonio Rodrigo Nogeria ~
Shaun: Antonio Nogeria via Unanimous Decision
Ben: Antonio Rodrigo Nogueira via 2nd round Submission
~ Fabio Maldonado vs. Glover Teixeira ~
Shaun: Glover Teixeira via 2nd round Rear-Naked Choke
Ben: Glover Teixeira via 1st round Submission
~ Erik Silva vs. John Fitch ~
Shaun: Erik Silva via 1st round Technical Knock Out
Ben: Erik Silva via 1st round Technical Knock Out
~ Wagner Prado vs. Phil Davis ~
Shaun: Phil Davis via Unanimous Decision
Ben: Wagner Prado via 1st round Technical Knock Out
~ Rick Story vs. Demian Maia ~
Shaun: Damian Maia via 2nd round Guillotine
Ben: Demian Maia via Unanimous Decision
Be sure to check back in with the Freak following the fights for full results from the evenings action.
Chat with us on Facebook!