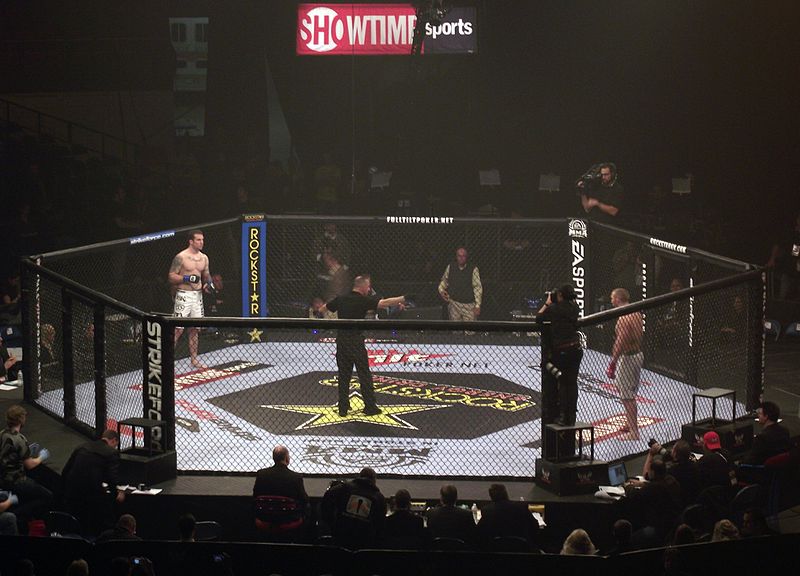 Fighters outside of the Ultimate Fighting Championship (UFC) have been arguing for their place in the sport for a long time now. Some get their shot, and some do fairly well with it. The fight game is a rough sport. Simply put every fight matters.
Unfortunately, if you aren't fighting known fighters, the quality of your record is questioned, and what's worse, losing a fight to an unknown can significantly hurt someone's career. Lately the issue has resurfaced almost exclusively underneath the Zuffa banner. Since they purchased Strikeforce (SF) a lot of interesting changes have happened in the sport.
In the end, Zuffa has decided to run SF like they do the UFC. It will run separately on Showtime with its own brand of marketed professional fighters. Some people felt that SF should be folded in to the UFC. Initially the big stars were being brought over. It appeared at the time that SF would suffer the same fate as the WEC and PrideFC. Don't get me wrong though, it was the best thing to happen in my opinion. I love seeing all the great MMA fighters battle it out amongst each other. Regardless of the unintelligent and ignorant anti-trust claims the boxing guys screamed at the UFC recently.
While some of the great SF fighters were folded in to the UFC, along with the entire SF heavyweight division, SF still has a handful of fighters who seemed resigned to exist in the limbo land of speculation and ranking conjecture., "I tried everything" [to find credible competition for Melendez] … "so people can see just how good Gil (Gilbert Melendez) is," said Melendez's trainer Cesar Gracie in an interview with Fight HubTV.
I understand from a fighter's standpoint that their careers hinge on fighting top opponents. Personally I would love to see if Luke Rockhold could topple Anderson "The Spider" Silva from the top of the mountain. Maybe Gilbert Melendez would make a good run as well. I would love to see these fights happen but at the end of the day the UFC is already over-crowded and Strikeforce is a good home for other talent.
Here's what I say: Zuffa should take advantage of this opportunity. Bring the potential UFC caliber talent over to the premier MMA organization in the world. Market SF as a minor league organization for up-and-comers as well as fighters looking for a rebound. Give fans a chance to predict who will be the breakout star while not having to suffer paying to watch "has beens" or "washouts" fight each other in the UFC. I think this is a viable solution and I'm pretty sure I've heard others talk about it as well.
These years are not just important for the UFC and other organizations, they are important for the entire mixed martial arts machine. I don't mean to sound dramatic, I love what Zuffa is doing, but at some point a good minor league system under the Zuffa banner would benefit the sport.