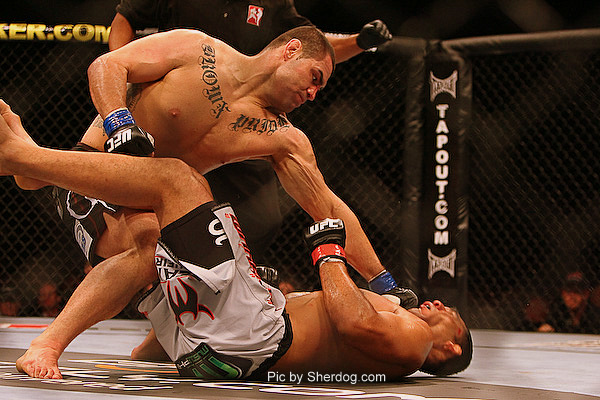 Cain Velasquez is planning on taking his belt back at UFC 155 on December 29 in the last fight of the UFC's inaugural year ending event in Vegas at the MGM Grand Garden Arena. He said as much in an interview with ufc.com recently.
"I'm gonna prove I'm the best when I take my belt back," said Cain. "There's nobody better than me, especially Junior Dos Santos."
What's important about this one is written in the details and the statistics. These two men are the best the sport has had to offer in the last two decade. Glancing at their accumulative stats over the course of their careers, it is difficult to not rank this one as the current generation's defining super fight.
Look at the stats below from fight metric.com and neither of these men have known anything less than shear domination when they step in to the cage. It's simply sobering to watch them go to work.
TALE OF THE TAPE
Junior Dos Santos / Cain Velasquez
Wins/Losses/Draws                15-1-0  /  10-1-0
STRIKING (Significant Strikes)
Strikes Landed per Min.         6.87 /  7.09
Striking Accuracy                     49%  /  61%
Strikes Absorbed per Min.       2.09  /  1.22
Defense                                    63%  /  63%
GRAPPLING
Takedowns Average/15 min.    0.76  / 6.61
Takedown Accuracy                    75%  /  71%
Takedown Defense                    88%  /  88%
Submission Average/15 min.         0   /  0.6
Cain has an extremely high striking accuracy at 61%, which is even higher than the champ's at 49% who is known for having the best boxing in the sport. Watching their fights, obviously Cain is accruing most of his accuracy from bludgeoning his opponents with elbows and fists from close proximity on the ground.
Yet JDS has an 88% takedown defense that says Cain can't take this fight to the ground. But Cain is coming for his belt and with his only loss in the sport by the man who took it from him in the first place, he's made it pretty clear he won't be denied this time.
"I will win this fight because I'm the best man," said Cain. "I'm hungry and I want my belt. My goal is to take the belt and keep it. I'll prove I'm the best when I get my belt back."
Taking JDS down will be his biggest test in his career, holding him there will be even more of a challenge, and finishing the champ on the ground may be impossible.  But this isn't just a striker versus wrestler matchup which many are expecting at this point.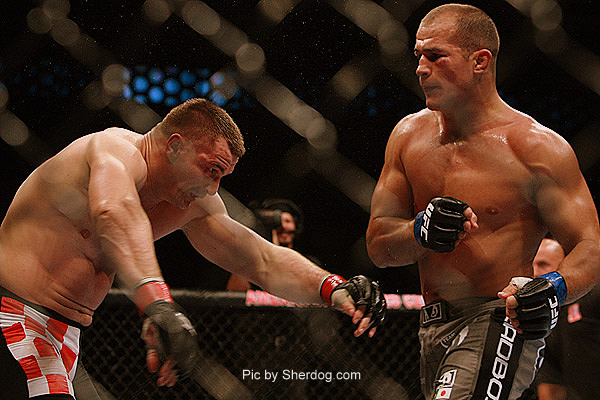 JDS has a black belt in jiu Jitsu regardless of the fact he's never slapped on a submission or choke in the cage. I guarantee you if he's good at stopping people from taking him down, he is probably decent at taking opponents down as well.
Obviously he is planning on keeping it standing because no one has ever come close to threatening him on the feet but if Cain takes this one to the ground, the champ may decide to show us something we haven't seen in a dynamic ground game.
My point is both these men are too well rounded, too good, and too smart, to not capitalize on an opportunity if it presents itself. If Cain slips, JDS might take him down and ground him out. On the other hand if JDS drops his hands an inch, Cain will try to throw leather right in to his face.
Make sure you don't bring any expectations to the table when you sit down to watch this one. Upsets happen is all I'm saying. Just ask Manny Pacquiao after last weekend.
Watch the sickest promo ever made for UFC 155 in the video below.
Video courtesy of YouTube uploader NickTheFace2 and content by the UFC.