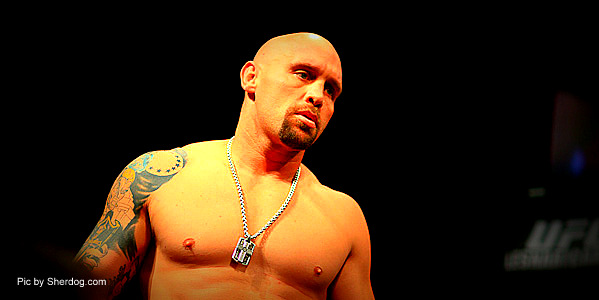 Or at least they are wising up and adding more fights people will want to see on the TUF Finale fight cards. With the recent additions of heavyweights Shane Del Rosario vs. Pat Barry and light weights Melvin Guillard vs. Jamie Varner to the TUF 16 Finale card, I think the UFC is realizing there is just as much danger in turning away talent as there is in embracing fighters who exhibit a lack thereof.
Unfortunately the show hasn't been doing to hot lately. Season 15 saw record low numbers of viewers as the first installment of the show on FOX. What's even worse for the series is this season managed to beat it's predecessor by reaching an all time low when season 16's premier bottomed out at 947,000 viewers on FX (mmajunkie.com reported).
The TUF reality series has been stale for years now in my opinion, but that doesn't mean it's a dying beast necessarily. At one point everyone tuned in to watch two teams of fighters duke it out for a shot in the big show. Now most of us have watched as every season produces a couple decent mid-level guys but I think the days of the Michael Bispings, Rashad Evans, Forrest Griffins, and Kenny Florian's are over for the reality series.
Part of the reason is due to high level talent finding other avenues in to the sport other than through landing a spot on a TUF show. The UFC draws talent from many other organizations all over the world these days. To name a few there are Bellator, Dream, and One FC all currently invested in cultivating solid talent. As long as the UFC can out bid every other promotion, it's important they don't rely so heavily on the talent coming out of TUF. Frankly, it just isn't there these days.
Not to mention the annoyance of all the hype during a nine month shit talking fest between two coaches when half the time one becomes injured and pulls out of the fight these days. Let's see, Dominic Cruz was injured and couldn't fight Urijah Faber last time around. Before that Brock Lesnar was injured and pulled out of his fight with Junior Dos Santos. Or when Tito Ortiz pulled out of his fight with Chuck Liddell. It will happen again by the way. The injury bug will strike again unfortunately.
I think there is definitely a place for TUF in the world of MMA. With the announcement of Jon Jones vs. Chael Sonnen as the coaches for TUF 17, don't be surprised if the ratings break through the roof. It's just important that the UFC focusses on bringing over any top level talent from other organizations as well as cultivating others already on their roster to ensure they maintain their position as the premier organization in MMA. They need it and so does the sport as a whole. When anyone hears someone announce a Strikeforce champion as greatest fighter in the world, would you ever believe it even if it was true? Of course not.
Looking at the UFC's exploitation on TUF, they seem to focus on the coaching selection and stacking the fight card with more established names, that actually setting up TUF as the fighter farming camp they claim the show's purpose is rooted in. That's a good move, but they need to start being honest with themselves because everyone else sees it.
Go to TUF's official page and tell me that the jersey shore meat head in Michael Mathew Hill was brought on the Show because of his fighting potential. I doubt Anderson Silva or any of the other top guys would get out of bed to train for anyone coming out of the show these days.
Watch the video preview of TUF 16 and watch the finale on December 15th on FX.

Video courtesy of the UFC..
By Gabe Keith ~ Senior Editor
Follow the FREAK on Facebook!