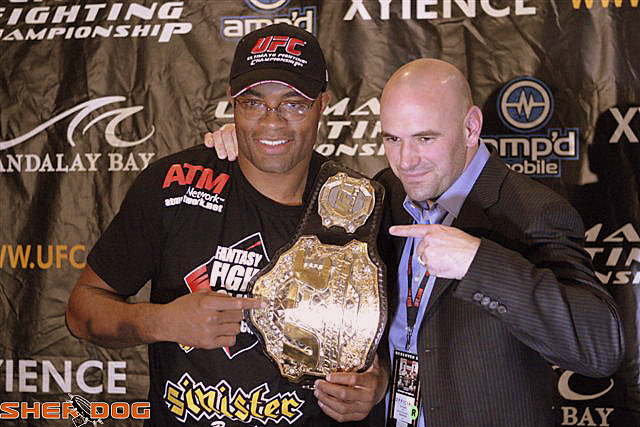 Well according to what Dana White said in the interview in the video below, around one week from now he will be sitting down with the Fertida's, GSP, and Anderson Silva to try set a date for the two greatest MMA fighters of all time to meet in the cage.
There will be a lot of hurdles they will have to jump of course, but as long as Anderson Silva can cut a considerable amount of weight, and GSP doesn't flat out refuse to fight the middle weight champ, this fight may actually happen.
Ariel Helwani interviews Dana White right after UFC 145 in the video below.

Video courtesy of FuelTV.