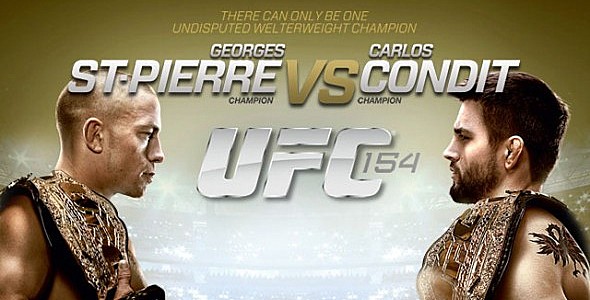 This fight has the feel of a superfight in my opinion. GSP has been out due to injury for the better part of the last two years. His opponent in Carlos Condit is being billed by the UFC as the champ's greatest test in his career to date. This may be true and will be sorted out at UFC 154 on November 17th.
Stop back at mma-freak.com to follow the event's round by round action, or discuss the fights as they unfold with us on twitter!
Watch the video below to view the extended preview of UFC 154.

VIDEO COURTESY OF THE UFC..