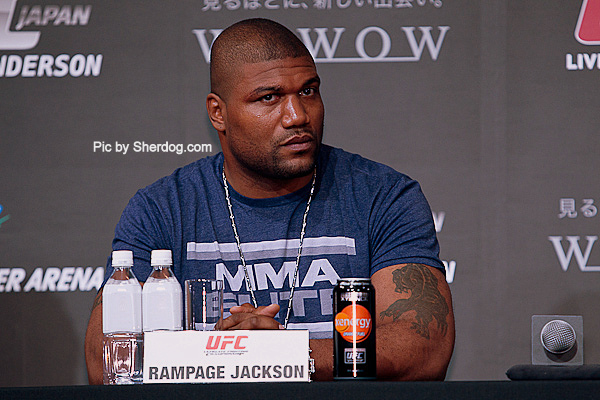 Joe Rogan is known for making controversial statements in any given moment. His recent comments about Rampage Jackson's fight style seemed to have infuriated the former light heavyweight champion when he shared some angry sentiment on Joe Rogan's comments with the media.
Yet it was always inevitable that these two would run in to each other and sort it out amiably. Watch the video below to see it happen behind the scenes recently at UFC 154 in Japan. 
Video courtesy of YouTube uploader TheMMAOpinion.