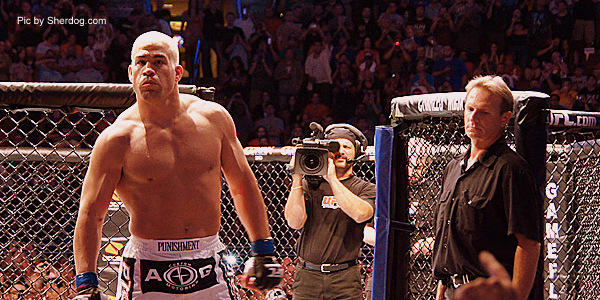 At some point Tito Ortiz and now defunct Mad TV comedy crew teamed up to perform an extremely interesting and actually quite witty skit together. For old school fans, this one will take you down memory lane since I believe when the show was aired, he actually was still the undisputed light heavyweight champion of the world. Enjoy the part where he jabs a reference at Ken Shamrock during the skit.
Watch the video below to view the inspiration for "Here Comes The Boom." (I apologize for the sad attempt at satire)

Video courtesy of MadTV and the UFC..