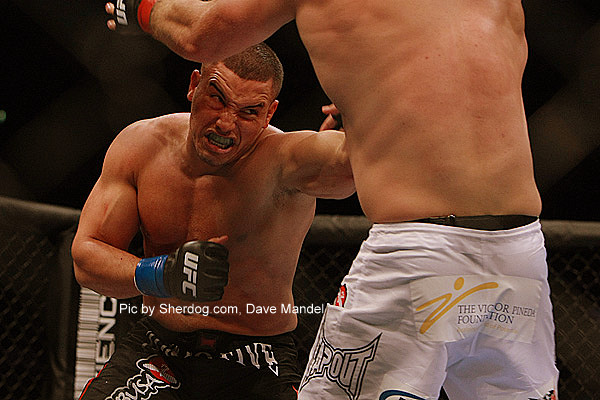 Last night at TUF Finale 16 on FX, Pat Barry dropped bombs and finished Shane Del Rosario last night. He even commented to Joe Rogan after the fight that he was thinking about the Kongo fight as he ran in to finish off Shane.
In my opinion I could see it plainly in his posture and actions since he looked far from excited as he relentlessly smashed Shane with heavy shots until the Referee stopped the action.
Dustin Poirier also came in and dropped his opponent in to the cage after getting tagged himself in a back in forth fight, and then followed up on the ground with his "favorite choke" to finish former TUF winner  Jonathan Brookins.
Watch the interviews with Joe Rogan and highlights from both fights in the video below.
Video courtesy of UFC.com