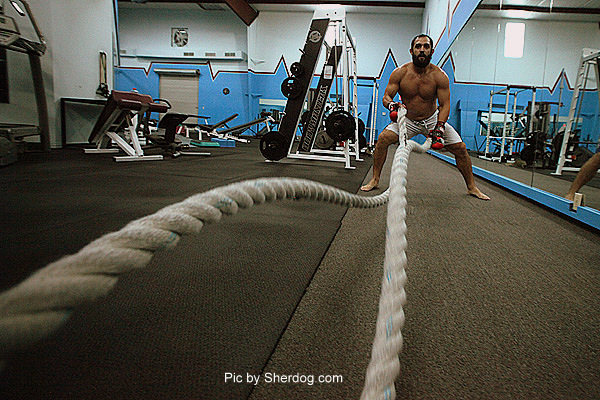 Both of these men are on impressive win streaks among a division that has been waiting a long time for the return of their champ in Georges "Rush" St Pierre. What's impressive is that the top contenders in the welterweight division have had nothing better to do but battle it out amongst each other while the champ recovered from an injury.
Now the champ is back and before we get to see him fight Carlos Condit next week, the two men left standing in the division over the last couple years will be given the opportunity to take the final step necessary to be considered the top welterweight contender in the world.
Watch the videos below to hear from Johny Hendricks and Martin Kampmann about their thoughts on title contention and their opponent at UFC 154 on November 17.

Video courtesy of the UFC..

Video courtesy of the UFC..