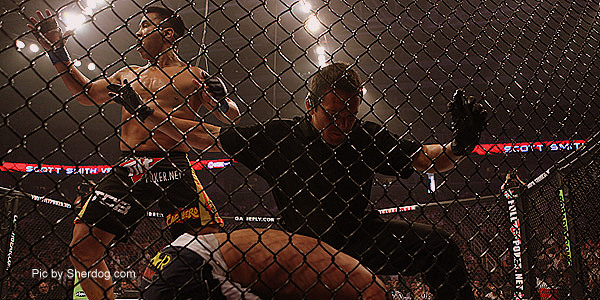 OH MY GOD I HAVE NEVER SEEN SUCH AN INTENSE KNOCK OUT! Cung Le is definitely firing on all cylinders these days and I can't imagine what he would've been like in the UFC if he wasn't nearing the end of his athletic career at the current age of 40.
He even refers to his knockout of Rich Franklin at this morning's fight in China at UFC: Macao as "lucky." Well I don't know about luck, either way future opponents will be thinking about Cung's ability to put them away with one punch when they step in to the cage with him in the future.
Watch the video below and join myself in regretting having missed the event altogether.

Video courtesy of Fuel TV and the UFC.